Photographer Reviews
These reviews from real clients were collected from review sites like Yelp, The Knot, and WeddingWire.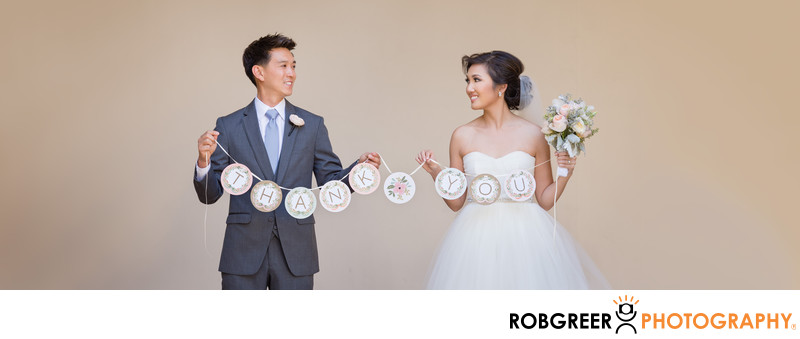 As a Houston wedding photographer, my goal is to exceed your expectations and provide amazing photographs. These stories will hopefully provide you with a greater understanding of how I approach events when I'm hired to photograph a wedding or engagement session.
Kay Wilson & Andy Kimble
Andy: Rob was amazing! He was completely transparent every step of the way and worked with us to make sure we had everything in place for the wedding to run smoothly. And it couldn't have gone better. Our photos were amazing, and on the day, Rob and his team were great with our wedding party and all the guests. He came up with a number of great photo ops utilizing the venue, as well. Couldn't have asked for better!
Catherine Leake & Andrew Theodossiades
Catherine: Seriously, look no further. Rob takes his job of making incredible wedding photos very seriously. We hired Rob as our photographer for our 8/10/19 wedding. He is incredibly talented and extremely detail-oriented. Along with capturing all the details of the wedding itself, he will deliver some breathtaking photos, some quirky/fun/interesting photos, some photos where you and your guests look stunning, some poignant photos with real emotion... even in difficult locations. He was very responsive, straightforward about the business side of things (no surprises), and happy to accommodate our preferences. He also gave us incredibly useful guidance regarding all things wedding-related. On the wedding date, Rob was totally reliable, fun to be around, and capable of making us look natural and relaxed. We LOVE our photos. We highly recommend him. You will know you are in great hands.
Andrew: Best decision we ever made. What an awesome experience from start to finish. Rob is such a great guy, and an absolute professional. Best decision we ever made. His work is stunning, and on the day of the wedding, he was such a kind and guiding light throughout the day. I highly recommend him and his amazing work.
Tricia Lee & Jörg Hüttner
Tricia: We're in love, with the photos that Rob took of our wedding. From his portfolio we figured we'd get something pretty cool, but were floored by what actually came back. Rob is an incredible photographer and everything about the process was fantastic. He's upfront and straightforward, takes the time to understand what you're looking for and how to create shots that are authentically you. He displays professionalism while remaining down to earth and putting your group at ease. And the customer service and follow through after the event is just as great as everything that comes before it. We're so happy we chose Rob to capture a special event for us, and wouldn't hesitate to hire him again.
Jamie Shi & Yue Du
Jamie: Rob was an incredible photographer. Not only did he play an integral role in keeping our wedding on schedule during the planning phase, but with him, our photography on the day-of couldn't have gone more smoothly. He put everybody he was working with at ease (and was even able to accommodate our including our dogs in the ceremony portion of the wedding!)! We found out about him through a friend's wedding, and couldn't recommend him enough. Thank you Rob!!
Adria Schulman-Eyink & David Flerlage
Adria: Rob exceeded our wildest dreams! His pictures are incredible and he got them to us just two weeks after our wedding. He's hilarious and put everyone at ease (which made for great happy faces in our photos). I highly recommend Rob!
David: Rob's pictures are amazing! He did an excellent job of making us and our guests feel at ease. Our wedding party photos turned out really well, and the candid photos of our guests were such a treat to go through. He processed and sent us the photos very quickly. I highly recommend him.
Katherine Stimpson & Kyle Uckert
Katherine: As you can tell from all the praise in the other reviews, Rob is an awesome photographer. He was flexible and a joy to work with on our non-traditional special day. We asked to take pictures on the running trails near or house - he went in step further and scouted out an additional location that made for even more beatiful pictures. We'd recommend him to anyone looking for a brilliant photographer with a keen eye and a great sense of humor. Thanks, Rob!
Danielle & David
Danielle: Rob Greer is the whole package. Enough said… But seriously Rob and his secondary photographer, Vanessa, were worth months of searching to find the perfect people to capture our wedding day. Rob was the only photographer we found of his caliber and experience who also provided exceptional customer service. Rob was somehow punctual, organized, detail-oriented, and thorough, but still so creative and flexible-a professional and an artist in one. He has a natural ability to find a memory in every environment. It is still a surprise to me that one of my favorite photographs from my wedding is a reflection in a muddy parking lot. Even more importantly, Rob has a calm, comforting presence that made even the most camera-shy of my family members feel at ease. He was able to keep a schedule without making me feel rushed and inject subtle comedy when wedding jitters crept in. He felt like part of the family within the first five minutes of walking in. I believe that, along with his natural eye, allowed for Rob to capture my guests in some fantastic candid shots. My grandparents sharing a look of love while reminiscing their own wedding day sixty-five years earlier, my father-in-law sharing heartfelt advice through one if his hilarious anecdotes; these are photographs I will cherish forever, because they were able to portray not just what these people looked like in that moment in time, but who they are. In addition to the superb work that Rob did leading up to and on the wedding day, he also provided a product tailored exactly to what my husband and I wanted. This included RAW files from every click of the camera and a non-disclosure agreement allowing us to keep our private, intimate wedding day exactly that-private. After hundreds of weddings and an immense amount of recognition within his profession, Rob was still able to appreciate and respect how unique and extraordinary that day was to us. I consider myself fortunate that Rob is such a history buff and was willing to make an exception and allow us to fly him to Charleston to shoot the most memorable day of our lives.
David: I was so glad we found Rob and hired him to shoot our wedding. Finding a good photographer was one of the first things we did during the planning process because we knew how important it would be to us. We contacted some of the top photographers from around the world, and frankly, I had a hard time doing business with most of them. There is no doubt that Rob's work puts him rarified air, and his photos are stunning, but what separates him from his peers is his focus on delivering a truly customized solution for his clients. His emphasis was solely on us, and making sure we got what we wanted. He made suggestions and helped us come up with suite of services that best served us and our needs without trying to make us purchase things that we had no interest in. As he notes on his website, he is one of the few great photographers that will sell RAW files. This was very important to us. We wanted to see every click of the shutter to document our day, and we enjoy trying our hand at post processing. We also liked that he respected our intimate, private day and offered a nondisclosure agreement that kept our photos off the internet. Again, our wishes were put ahead of his desire to market the work he did at our wedding. Nothing makes us sicker than some of the fake, sappy blog posts from other photographers and we greatly appreciated Rob giving us an option to not have our wedding paraded across social media like this. I'd also like to mention that his second shooter is fantastic and got some great shots of our food. In the end, you can't go wrong with Rob. He'll provide you fantastic, creative, photos and tailor his services to make sure that you get exactly what you want on your day.
Reema Munir & Jeff Brom
Reema: I cannot recommend Rob enough! He recently photographed our wedding and exceeded our expectations! The whole process was seamless from start to finish. He is easy to get along with and makes the whole process fun! We love, love, love the final pictures and couldn't be happier. There really is no reason to look anywhere else, Rob is THE BEST!
Jeff: Rob is fantastic and highly recommended! He photographed our beach wedding and did a great job. He's a very creative photographer and easy to work / get along with during what can be a busy and stressful time. Thanks Rob!
Arissa Young & Alex de Castro-Abeger
Arissa: We loved working with Rob for our wedding photography! My husband and I were looking for someone who could capture our silly and beautiful moments alike. Rob did a wonderful job of doing just that. He also scouted out our location prior to our wedding day to find the perfect shots for us. Our wedding day was low-stress because Rob was incredibly organized every step of the way. He was also patient with our enormous and, at times, unruly family and he was still able to get family portraits done in an efficient and friendly manner. Lastly, we absolutely love our wedding photos! I absolutely recommend Rob if you are in search of a wedding photographer and hope to have the opportunity to work with him again myself!
Tracy Giesler & Ryan Aschenbach
Tracy: Rob was so great to work with - we met with one photographer and knew that he was what we were looking for. We had three children under the age of 5 in our wedding party and he did such a great job of getting the involved when they needed to be and making them laugh. Even better, he was my advocate and made sure that guests weren't lingering watching our pictures and moving on to the reception instead. He looked through my social media to get an idea of what types of pictures I like and how I was comfortable posing which showed that he takes a great interest in his clients. He is prompt (always early) and cares about getting the best shot possible. He also is a true professional who sticks to his word and delivers an amazing product on time. I am so thrilled that we used Rob and strongly recommend him.
Jessica Rubio & Michael LeRoy
Jessica: Our wedding planner suggested Rob and it was such a perfect fit. He completely got our sense of humor and made us feel comfortable instantly. Seeing his previous work made you trust his judgement and looking at our photos made it all worth it. Our wedding was captured beautifully and we couldn't be happier. He has a ton of experience but also listened when we said things we liked or didn't like so he could fix it. Huge bonus was his attention to detail. He adjusted necklaces, ties, shoe laces... you name it. We will be using him for all family photos that we need.
Jessica Abraham & Justin Levy
Jessica: The best of the best. I was set on finding a photographer who's photos did not look as though they had been edited with a trendy Instagram filter. Recco after recco, my wedding planner kept sending me portfolio links of photographers and they all looked exactly the same...and then there was Rob. Rob's photos were real, Rob's photos told a story! When we first reached out to Rob, he invited us to his home to meet and get to know each other. He was so easy to get along with and we could tell that he was the one! Our engagement photos were a riot to shoot and turned out EXACTLY how we wanted. His pictures captured moments that were quirky enough to show our personality while still highlighting the romance between us. On the day of the wedding, he was even more helpful than our planner. He's punctual, professional, beyond talented, and knows what he's doing here! He made taking photos fun and made everyone comfortable. Our wedding album came out so gorgeous and we can't stop raving about it. We can't thank Rob enough and highly, highly recommend him!!! You will NOT be disappointed.
Justin: Rob is an incredible photographer. I can honestly say I was blown away in every respect. Yes, Rob covered all the bases and got great shots of everything we wanted to capture for our wedding, but more importantly he captured our personalities and the fun of the wedding. I've never seen a wedding album like this before. I know I will look back on our day and the photos will conjure not just the events, but also the feel. Rob took the time to understand who we were and what we loved and made sure the images reflected that. Additionally he's a really nice guy- although tough when he has to be, a consummate professional. He's done a lot of weddings and at a couple key moments saved the day when the wedding planner got off schedule, got overloaded or missed something. I can not recommend Rob more highly.
Katie Frank & Noah Flores
Katie: Rob was great from start to finish. He made us feel incredibly comfortable in front of the camera during our engagement shoot, which paid off on the big day. He navigated some tricky family dynamics on our wedding day with ease and everyone complimented his creativity with shots. While he was certainly focused on getting the best possible shot, he managed to direct people in a very gentle way, but wasn't afraid to take charge when need. His second shooter was also very friendly and easy to work with. To top it off, we got our wedding photos just over 2 weeks after the big day.
Noah: Rob Greer recently shot both our engagement and our wedding photos. From our introductory meeting through our wedding day Rob was very professional and such a pleasure to work with. I am not comfortable in front of a camera but Rob's attitude, personality, and mastery behind the camera really made the whole process an easy experience. If you're considering Rob to shoot your wedding, I would definitely recommend using him to shoot engagement photos to build rapport and to understand the process. What I really enjoyed about Rob is that he was not intrusive but also knew how to direct and engage his subjects so as to make sure to capture the perfect shot. All throughout the wedding day I overheard people saying how great Rob was. Also, his planning and execution skills are very impressive and he even considers intangibles like the relationships of different friends and family members. He has invested wonderfully in his business, has considered many aspects of the process, and has shared notes on his website regarding all of those considerations, again to make the process easier for those investing in his services. Also, the photo retrieval process was extremely simple. We will definitely use Rob in the future when another occasion for a professional photographer presents itself.
Casey Corn & Lewis Fisher
Katie: my husband lewis and i booked rob for our wedding photographer for our wedding this past september. we knew upon meeting him that he was the right choice for us...professional, but fun, and unbelievably talented. in the lead up, rob was super responsive to our concerns, and we had struck up a friendship by the big day. on the day of the wedding, he was more than a joy to have as our photographer. he made me and my husband feel very comfortable, and we are BLOWN AWAY by the photos. thanks rob...we can't wait to take photos with you again!!!
Lewis: Rob was a pleasure to work with, my wife and I felt at complete ease from the moment we met 8 months prior to our wedding day. From the get go it was clear that this guy new what he was doing. We were shown some beautiful examples and provided with an explanation of Rob's approach to his craft, which was just what we needed. And most importantly he was super personable! On the day, he was a joy to work with, while working to a very strict timetable he still managed to make us feel very comfortable. Once we received the photos it came as no surprise how amazing they were. Thank you Rob!
Lindsay Szczepanek & Jason Tufeld
Lindsay: I don't think I can put into words how grateful we are to Rob. Not only did he capture the essence of our personalities in our engagement shoot and our wedding photos, but he literally saved our wedding. Rob is a class act. He's worked in this industry for a long time and knows the best of the best vendors. His website is full of tips and tricks and the few referrals he gives are hard earned. When our wedding coordinator became ill and could no longer fulfill her duties, Rob called in a favor and found someone in his network with three days to go. If you haven't hired any of your vendors yet, hire Rob first and take his advice. Aside from being our hero, he is also incredibly talented and took the most beautiful photos of our wedding. There wasn't a single photo we didn't like and he sent us 1,000+ photos. Thank you, Rob!
Jason: Rob was a pleasure to work with. My wife and I were absolutely thrilled with how our wedding photos came out. He really allowed our personality as a couple to dictate how he shot our engagement and wedding photos; and we are so thankful that he was able to capture us that way.
Elise Kim & Dean Liu
Dean: I found Rob when searching for a professional photographer online to capture our engagement. After viewing his work I immediately knew that I wanted him to do our photos. When scoping out spots for the surprise engagement photos, Rob Facetimed with me to help choose the best spots to propose. He patiently explained why certain spots that I initially suggested would not be good spots to propose because of the bad light and offered many alternative options. During the actual engagement shoot, he was very professional and directed my fiancee and me through many different spots and poses. When our families arrived (10+ people) he would stand in the sun and patiently shoot all of our photos while we enjoyed the shade. It was almost 90 degrees out! An expensive camera and lens can only go so far. Rob not only is a skilled and experienced photographer, but he brings a lot of positive energy. His humorous character evokes a lot of great photos and genuine laughs from his subjects. It's not the arrow, it's the indian. We could not be more pleased with the delivered results. The photos are beautiful and we are excited to print these out and hang them on our walls. Once we formalize our wedding plans, we'll be seeking Rob again for our wedding photos as well.
Melissa Danesh & William Feldman
William: Rob did a truly outstanding job with our wedding! He creates excellent rapport with the people he photographs. He is detail-oriented and works tirelessly to create beautiful images. He is exceedingly dependable. Perhaps most of all, he is great fun to work with!
Christopher Suess & Luis Mota
Christopher: I would highly recommend Rob Greer for any occasion. Not only was he an excellent photographer but he's very personable. I felt very comfortable with him even with our initial conversation. With his expertise and background, he made our special day, a day to remember. I would hire him again without a doubt!!!
Pauline Phan & Charles Lam
Pauline: My groom and are I are blown away by the quality of Rob's work for our engagement session as well as our wedding in June 2016. // RESPONSIVENESS and ORGANIZATION // Rob constantly will email me back within an hour with a very detailed response. Sometimes he will even just call me back if his answers require a lot of time and detail. In addition, he is incredibly methodical and organized leading to a very successful wedding day. He is very timely and keeps you running on schedule. I showed him several versions of our wedding day timeline to ensure it made sense from a photographer standpoint. Although most couples hire a coordinator, you have to remember the entire morning is usually sans coordinator as they are setting up your venue. That is why its so crucial to have an organized photographer who keeps things on schedule so you do not start your wedding day behind already. // QUALITY // Rob has such an eye for photographs and really finds light even when there is none. I am really glad he suggested to do a couple shoot during our wedding day because he gave us a sneak peak of our photos and they are amazing! He did our engagement shoot and also our wedding and our photos are stunning. // PERSONALITY // You spend as much time with your photographer as you do your bride/groom so remember to find one you can be at ease with and get along with. Our big Asian family loved Rob and his patience in corralling all of them into place during big family photos. We had a great time with him as well during our couple session between our first look and our ceremony and our photos definitely show how relaxed we are. Rob can be very particular about certain things during the wedding planning process, but it is only to ensure excellent photos which after your wedding, is what you will treasure most! Rob's photos are classic and timeless. The quality is unbeatable!
Charles: My now wife and I could not be more than happy with the professionalism and creative talent that Rob exhibited during our engagement session and at our wedding. We knew from the start, when we first met Rob, before hiring his services that he was a perfect match for us. Rob is very time oriented, organized, attentive to details and focused on getting the perfect shot. Rob was also very responsive to our emails and calls during the planning stages of our wedding when we needed advice on how to organize certain events of the wedding. He has so much experience and a great vision for getting beautiful shots, that his suggestions were invaluable. I highly recommend Rob to those who want beautiful pictures and someone who takes his profession seriously.
Wendy Wang & Sam Li
Sam: It was around one year before our wedding that I was actually looking for photographer for other needs, but when I came across Rob's portfolio website, I was immediately intrigued and sent the link to my wife saying "This is the photographer we need for our wedding!!", and that was exactly what we did. As Photographer, Rob is talented, experienced, fun, engaging, and always given the right advice or joke to bring the best sides out of you. With him in helm at your photoshoot, there was no worry whatsoever. As Professional, Rob is detailed oriented, providing lots of pre-shoot planning advice and follow up to make sure everything during the wedding day will go smoothly and swiftly. Honest and direct, Rob is firm, but flexible at the same time. He demands certain requirements, but all will prove as the better options for the best result, but if you do have difficulty or certain requirement, he will work with you on the best possible solution without compromise the quality of the shoot. The SHOOT! At the day of wedding, Rob was in charge of all time. Our groomsmen and bride's maids are not so photogenic, but Rob was able to find ways to bring out the best sides of them. Jokes and laughs where throughout the shoot, which make the long photography session pleasant and swift at best. All our wedding party and family members love Rob!! The PHOTOS!! Rob's work is clean, natural, but timeless. His composition is simple at first glance, but magically attractive. The focus will always on you and only the necessary elements needed at the time to create the perfect sentimental moment with intriguing elegance. We have awesome shots that Rob curated, but there were also many shots of unexpected yet priceless emotion been captured even without our awareness. Pick Rob as your wedding photographer, stunning photos you will get is a sure thing, but the great shooting experience he will bring is truly incredible and wonderful!!
Kathy & Erik Diaz
Kathy: I was searching for a good photographer in the area to take maternity photos/family portraits. I had recommendations from friends but I wasn't quite sold on their style of photography. I wanted a talent with a modern creative approach with a little bit of quirk. I didn't want cheesy at all! I mean, I can get behind cheesy as long as it is done in a funny or a clever way. I browsed online for potential photographers and found a couple of good ones but decided to go with Rob as I found his portfolio to be very interesting and non-cheesy! The moment I reached out to Rob via email, he displayed professionalism and responsiveness. I expected that he would be very busy and pretty much booked for the rest of the year, but I was ecstatic that we could get on his calendar despite his busy schedule. On our shoot day, Rob was actually sick [ ed. getting over a cold] but that didn't prevent him from doing his best work and capturing the right moments. We absolutely love our photos! They turned out classy and timeless, with a unique creative twist. You'd think that he was taking one shot but then you look at the final photos and you then realize he was capturing something completely different – whether that's zooming in on a certain angle or taking a wide shot, they all came out beautiful but still focused on us as the subjects while taking advantage of our surroundings. He also incorporated our French bulldog in a lot of our photos, which we loved. Our dog is so spoiled and we treat her like our baby, so having her be part of our photos was amazing. Also love the fact that Rob cracks jokes and shares tricks to make the photos look better. I like his no-nonsense approach. He makes you feel comfortable but he also does/says what he needs to in order to get a good shot. Will definitely recommend Rob to friends and family and I look forward to working with him again in the future to take more family portraits when my baby arrives! Rob's services is definitely money well-spent.
Jenna Green & Matt Isken
Jenna: I had high expectations for our photography. I work in marketing and design, and have hired and worked on a lot of photo shoots for work. For me, the photographs for our wedding were one of the most important parts of the wedding. I wanted someone who would make people feel comfortable, take artistic portraits and capture beautiful candids. So often wedding photos look contrived or are awkward to frame and hang as a photo in the house without having them scream 'WEDDING'. Rob's are different. He finds a balance of sentimentality and art - looking at our photos he managed to capture every single aspect of the day itself, but also doing so in a way that is artistic and beautiful and begs to be blown up big and hung on the wall. Our site had challenges - from size of the venue, to elderly relatives, to lighting - from our first meeting with Rob (over a beer at his house), I was completely confident that he was going to take care of everything (not to mention that he would be fun to spend the whole day with). As a bride, having that type of faith in your vendor is a god send. Up until 2 weeks before we didn't know if it was going to be pouring down rain (at our outdoor wedding). However, I was totally calm, because I knew that if that was the case, Rob had the calmness to make everyone have a good time, and creativity to get some incredible photos. It ended up being sunny and beautiful, and our photos look like something out of the pages of a magazine. If I could give Rob any more stars I would.
Laura Pham & Juan Chavez
Laura: Rob Greer is amazing! We met with a few other photographers, but upon meeting Rob, we knew right away he was the perfect fit for us. He is communicative, creative, professional, courteous, and most importantly, honest. We chose to do our engagement session with Rob and I'm so happy we did. Not only did it allow us all to get comfortable around each other, but it made us confident that our wedding pictures would turn out wonderful. Let me tell you....they turned out better than we could have ever imagined! Rob captured all the emotions and details of the wedding, that as a bride and groom, can easily be missed amidst the chaos. On a day that could have been stressful, Rob helped to make it fun, comfortable, and all the while, organized. Our wedding party and family raved about his professionalism and his skill to make people genuinely smile and laugh. He goes beyond his role and it's apparent he cares that your day goes beyond what you envisioned. Check out his portfolio...the proof is in the pudding!
Juan: Rob is a true professional. He has a great eye for detail and knows how to take classic photos with the emphasis on the people. You can't help but feel comfortable when Rob is behind the lens whether because he knows how to make photos fun - he even had my Grandpa smiling and he doesn't speak a word of English. Behind the scenes, Rob is very organized and will guide even the most clueless couple through the process. He is a wealth of knowledge and will give it to you straight as well as following up on all details. Rob is our favorite photographer. If you still have any doubts, schedule an initial meeting and you will be blown away.
Hata Family Portraits
Danny: I am a three time Rob Greer customer. The pictures that he takes are absolutely gorgeous! Rob's photos are the ones that you can't wait to show off to others. In fact, his pictures will probably be the best photographs that you will ever own; the ones you keep going back to over the years. This latest family photo shoot was no different. Rob has a cool confidence about him, and you feel totally at ease knowing that he has an artistic vision that you can trust. He jokes around with my children to bring out the most natural smiles out of them. My wife and I were admiring how beautiful the images of our children were, and said to each other why do we even bother to pay for "school" pictures? Rob's pictures document our children's growth in such an amazing and profound way, I'm sure I will be returning to him again real soon. Thanks Rob!
Dante Pauwels & John McIntire
John: If you want a great wedding photographer, go with Rob. In my view, it's that simple. He has mastered the "standard" wedding photographs (and you do want those), but he will also deliver those signature "Rob Greer" images that capture everything you're hoping for in a wedding. He photographed ours several weeks ago and I can definitively state that we could not be happier with both the day and with the results. The lighting (4 pm outdoors) was very tough, but Rob had the technical chops to make that a non-issue. He was sufficiently "take charge" to push through the mandatory scores of "group" photos ("Let's have Mom with the Bride...now add in Dad...") that had to be done on a tight time line, but he did it with such a light touch and good humor that he was able to capture authentic smiles from everyone. In our "bride and groom" location shots, he composed beautiful images that will stay with us forever. He's great at the "set shots", and he's also great a capturing those great moments -- not just in the raw photography, but also in the editing. He's a consummate professional, and a great guy as well. The photographer ends up being a very significant participant in this important day, so you want someone who has Rob's type of personality. He's very friendly and open, but without being overly familiar or intrusive. He listens, but he also directs -- reading the mood and context as to which approach would be most appropriate and helpful in the moment. I have written very FEW Yelp reviews, but we just had to write one for Rob -- he earned it!
Kathy Choi & Doug Mansfield
Kathy: Our first and favorite. I knew from the moment that I happened upon Rob's portfolio online that I needed him to be our wedding photographer. We interviewed several others, but we were not only blown away by the quality of his photos, but the knowledge and obsessive detail-orientation that he brings to the craft. Here's why you should hire Rob in a nutshell: 1) His images are timeless - all his photos are centered around people, not the background. His eye for detail is unparalleled, and his photos are the type that will remain relevant today, tomorrow, and for years to come. 2) He makes taking photos fun - we had many folks in our wedding party that weren't the most jazzed about having their picture taken, but they were converts after Rob. Whether it is making up funny nicknames, cracking jokes, or just generally being the coolest dude ever, he makes you want to laugh, smile, and most importantly, want to become his best friend. 3) He tells it to you straight / knows his stuff - Rob knows what is good and bad, and we have trusted his professional judgment on all things related to the wedding. He was an essential part of planning our details for the big day, and helped advise our other vendors about placement, timing, etc. Look no former than the wedding planning portion of his website to know that he knows what works and what doesn't - Rob's know how allows him to secure all the little details necessary to get that perfect shot. 4) Follows through and follows up - You're not just another client to Rob. He's in demand and can be choosy about who he works with (he caps how many weddings he takes on in a year). He truly wants to ensure the best possible outcome for all of his clients, and goes out of the way to check in, both before and after the wedding, to not only make sure what he needs is secured, but also to provide perspective and feedback on what would be best overall for your big day. BOTTOM LINE - Our first vendor, our favorite vendor. BOOK HIM!
Doug: This review is long in the making, but is very necessary. My wife and I were married in April. Leading up to our wedding, my wife and I had to make many important decisions, and I can say without reservation that choosing Rob Greer as our wedding photographer was one of the best decisions we could have possibly made. Rob was hands-down our best vendor. He brought with him a sense of professionalism and an understanding for how a wedding should look and feel, qualities that surfaced very early in the process when he made insightful recommendations regarding our venue, table arrangements, and getaway car. And you don't have to take my word for it - just look the wedding planning tips on his website. Furthermore, on the day of our wedding, Rob continued to impress. He kept the bridal party on schedule while taking AMAZING photographs. He understands that you don't just want pictures, you want captured moments. He would always position my wife, the bridal party, and I just right so as to capture our best sides. And he's funny too. Every single member of our bridal party raved about how awesome Rob was and about how fun it was to take photos with him. Also, for anyone planning to employ both a videographer and photographer on your wedding day, it's important that you understand the pros and cons of each (which Rob laid out to us during a call). Great video often comes at the cost of great photos as the videographers take the prime position for the first kiss, the walk down the isle, etc., meaning that your photographer is not able to capture photos from said prime position. Deciding which is most important to you (photo/video) is key - for us it was photos, which we articulated to both Rob and our videographer. With that directive in hand, Rob worked with our videographer to ensure that he captured the best photographs while ensuring quality video as well. I've heard horror stories of videographers and photographers bickering over position during the actual wedding and subsequently both producing poor quality products, so Rob's ability to control the situation in a zero stress manner helped keep the focus on what mattered - our wedding. Should my wife and I plan another special event requiring a photographer in the future, Rob will definitely be the first person we call. With Rob you get what you pay for - quality and professionalism of the highest degree.
Jessica Larson & Rob Hunt
Jessica: We had a wonderful experience with Rob. From the very beginning he was responsive via e-mail and available by phone. We got to meet him personally to go over details before hiring him and it really helped us to see if we would mesh. He and my husband hit it off right away and that's when I knew that Rob would be our photographer. He's funny and outgoing and he made the whole wedding party laugh and have a great time. My husband, who dislikes getting his photo taken, said that being [photographed] together by Rob was his favorite part of the whole wedding. That really tells you something there! Rob really knows how to capture the moment and make everything look stunning and he has a great eye for detail. The end results are amazing photos that we will cherish forever! We plan to hire him again, [but next] time for family photos.
Arlene Roberts & David Shaw
Arlene: I'll never forget our first meeting with Rob. I cried three times! His vision of our wedding day was just perfect. Rob was always quick to respond and very helpful whenever I needed some input or recommendations. He never made a promise that he didn't keep, and he is very upfront and honest, which is important when you are trusting someone to capture your special day. When you are a bride, you miss a lot, so the photos taken to document the details and moments are priceless! We are so in love with our photos and we could not be happier with them. They are perfect, thanks to Rob! I also want to say thank you to Vanessa. Rob, she was wonderful! We highly recommend him! Rob, you exceeded our expectations!
David: Rob was terrific from the start. He was quite professional and very helpful not only with the photography but also with recommendations for the other parts of the wedding as well. His presence was seamless with the timing of the photos and the activities of the wedding and reception. He worked well with the videographers. He was also great with the kids as well. Both the engagement and the wedding photos were awesome. He seems to have an ability to truly capture the moment. I definitely would recommend him to our friends.
Rebecca Waterman & Evan Doty
Rebecca: From the first time we met with Rob, I knew that our wedding photography would be in good hands. We were assured that he planned for the worst so that the day would go smoothly no matter what, and he really did did! Even when things didn't go as planned, he helped us through and got all the shots we wanted! Rob was easy to work with, listened and provided advice when needed, had fantastic [rapport] with the guests (and my 2.5 and 5 year old nephews who he got to smile for all the pictures for us) and on top of all of that, took fantastic pictures! He is on the more expensive side, but well worth it. I count myself lucky to have had Rob as my wedding photographer!
Fay Ho & Bob Hung
Fay: Rob runs a tight ship on making sure our wedding photos came out the best way possible. He understands timing, venue locations, guest lists, and all of the many hiccups that may occur on wedding day, to the tee, and will help you forecast any potential issues. This is extremely helpful when it comes to photography. And when things don't go as planned, he will go out of his way to ensure the right moments are captured for the couple. We don't remember much from our wedding day, but are thrilled to have it captured in beautiful photographs.
Teresa West & Wesley Singer
Wes: He made things much easier for my wife and I with his professionalism and attention to detail. He had a great attitude and was fun to work with. Highly recommended.
Ian Hunter & Johnnie Thompson
Ian: Rob was nothing short of amazing! He offered lots of great advice during the planning stage, and has lots of great reading material on his website. We chose Rob based on his portfolio--his work is fresh and fun, and really comes alive. He was also really great on the day of--very personable and really took the time to get everyone to look their best. His assistant was wonderful too. All in all, we couldn't have been happier with his work, and our guests can't say enough about how pleased they are with the photos. Highly recommended!!
Johnnie: Rob Greer is a fabulous! Rob made the process easy, comfortable and fun. He was great at communicating, finding out what we liked and capturing it. Since our wedding, we have received countless compliments about the photos. They are crisp, clean and modern (yet timeless). When looking back on all of our wedding expenses, Rob's photography was worth every penny.
Ashley Lingle & Josh Meeklah
Ashley: Rob is an incredible photographer and amazing to work with! My whole family and I were nothing but impressed with Rob from start to finish. We had a lot of fun and felt very comfortable working with him. He's great at handling different personality types and does all he can to "help the day of" run smoothly for the bride and groom. We had an amazing wedding with wonderful photos to show for it and I know that's in part to the fabulous job the Rob did! I cannot recommend him enough to anyone looking for a photographer.
Gale (Ashley's Mom): Rob was fabulous! He handled all the various personalities very well, organized everyone patiently, and even gave framing tips to all the cell phone photographers who where driving us all crazy. Highly recommend this photographer! The photos certainly captured the event. So easy to work with.
Josh: Rob's portfolio online played a big part in the decision to hire him from my point of view as I was in the UK at the time and didn't have the opportunity to meet him, unlike my wife who met with him initially, until we did the engagement shoot that came as part of the package! This made me a bit hesitant at first but Rob was a consummate professional from start to finish. I was at ease the whole time, he was very good at explaining what he was doing and why so that we could also help to bring the best out in our wedding photography, he kept us on our toes and kept us laughing and smiling. And that was just the engagement shoot!
I think that the engagement shoot was a really good idea, it gives you the chance to relax and get to know Rob without any pressure and to enjoy an afternoon taking some photos before the big day. The wedding day itself went really smoothly, I was with Rob's second, she was lovely and unobtrusive, some lovely photos of myself and the groomsmen getting ready, I think the room we were getting ready in at the venue wasn't the best for light but she made good use of what she had and then we had fun doing a whole bunch of shots all over the venue.
We were then all ready for the first look and Rob did his best to make me overcome with emotion, all the while my wife was stood right behind me! Throughout the ceremony and dinner I pretty much had no idea where Rob and his second were but the photos look wonderful! They have captured some brilliant moments of levity, love and laughter. My wife looks resplendent in her dress, I look pretty dapper in my suit if I say so myself! The photos really reflect the amazing incredible day that we had and everyone that we shared it with. Rob and Dina did a wonderful job and I look forward to sharing the photos with my family and friends.
Minette Galam & Mark Filart
Minette: I like to think that I am stickler for high standards and attention to detail so of course when it came to shopping for wedding vendors it was no easy task, except when we made the decision to INVEST in Rob Greer's services. What first attracted us to him was his photographic style, it stood out from all the other plain vanilla photos we've seen from friends' weddings. In fact, contrary to "comparison shopping," Rob was the first and only photographer we met with. From the moment we met with him in his (beautiful) home to his very impressive presentation, we were honestly blown away. His presentation was like no other vendor's we've encountered, by far. In no way we are saying he's for everybody, but he definitely was perfect for us. He is the type of person that will leave nothing to chance, and speaking after our wedding event, we've learned how important that is. Rob is the epitome of the aforementioned high standards and attention to detail that we look for. His structure to his services and thoroughness leaves nothing in the dark. The passion he has for his craft is very evident.
When it came to the actual photography portion of our investment, he handled our engagement shoot and wedding coverage with the utmost professionalism yet was still very personable and humorous. At our initial engagement shoot location, security enforced a new rule that neither we or Rob knew about (he shot there many times before that with no problems) requiring us to have a permit so we were immediately kicked out. Rob, however, did try to get a hold of his contact at the venue to no avail. Admittedly, we were very bummed because we chose that location for a reason, but Rob gave us some suggestions and we moved on to a nearby favorite location of his. Although our predicament was no fault of his, he had it in control and our shoot was still a success.
The day of our wedding, as is the experience with most people, was definitely surreal and seemed to be a blur so to speak. Photographers are most likely the only vendor you will have the most contact with on your big day and once again Rob and his second shooter Vanessa made us feel at ease and comfortable. (Rob even let all my groomsmen touch and play with his newly acquired iPhone 6 Plus which had just come out the day before!) This guy trusted us way too much! But perhaps that just may be his style, he will be silly at times and trust you and in return, you cant help but feel relaxed and trust that he will do an amazing job. Due to a late start at the ceremony, our reception timeline got pushed back 30-45 minutes. Rob, being the play maker he is, controlled the field and got us back to within a reasonable time frame by adjusting where when and how he would take our photos. He was always in clear communication with us first and foremost before working things out with the MC/caterer/driver.
Days after our wedding, among other things, we received several compliments from guests about "the photographer," They mentioned how funny he was and how cordial he was with those he was photographing. This to us not only shows professionalism but pure class, after all, our guests weren't the ones investing in his services. His photos speak for themselves, but his character, also, is something he holds to a high standard. We are 100% happy that we invested in Rob Greer, the adage "you get what you pay for" rings true in this case. Thanks again Rob!
Kimberly Thomas & Mark Black
Kimberly: When I first started the process of planning my wedding, I hadn't thought much of the photographer as I was busy trying to find a venue. One of Rob's portraits happened to be displayed at one of the venues where I happened to be looking, and I just couldn't take my eyes off it....the picture was that amazing! I knew at that moment, I had found our photographer! Sure, I had gone through the motions of looking at and speaking to other photographers over the phone, but knew no one's work even came close to what I had seen that day or in Rob's online portfolio. His pictures are truly works of art! Rob was the first and only photographer we met with, and we booked him on the spot! My then fiancé and I were so impressed by his meeting/presentation, professionalism, and skill. We were confident we were in great hands!
Rob did an absolutely phenomenal job capturing our wedding day! From beginning to end, we have an incredible picture story. He demonstrated great skill in getting just the right shots while creating a setting in which everyone in our wedding party actually had fun taking wedding party photos! Rob not only took great shots of us, but he also was able to get some remarkably priceless shots of our parents, family members, and even our friends! Everyone keeps raving about our awesome pictures!
If you are looking forward to having best wedding pictures ever, (and who doesn't??? ) then Rob is your guy! My husband and I are so very happy with his work, and know you will be too!
Darci Gwartz & Glen Gottlieb
Darci: From the very beginning we knew Rob was our guy. He welcomed us into his beautiful home and showed us videos and albums of his previous work, which we could tell he was very proud and passionate about. Not only were we impressed with his talented work, but our personalities clicked instantly and just like that we had our wedding photographer! We choose to do engagement photos with Rob, which he highly recommends, in order for each of us to get more comfortable and familiar with one another. Rob has a ton of experience so he is great at suggesting ideal locations if you aren't set on a specific spot. We wanted an urban and modern setting and had so much fun shooting at The Walt Disney Music Hall in downtown. After hours of smiles we we're all exhausted but knew Rob captured some great moments. Just a few short weeks later we received our engagement photos back, which we loved and were able to send out our save the dates. Rob was very transparent and asked us for our honest feedback with what we liked and didn't like in order for him to improve on his shots for our wedding day. As we got closer to our wedding day we were in contrast contact with Rob, going over shot lists, timing and all the other finalizing details. Rob was also great about communicating with our coordinator and other vendors to ensure everything was planned and executed perfectly. On the day our of wedding Rob and his assistant showed up earlier than scheduled and immediately started working. He and his assistant went back and forth between the girls and guys while we were all getting ready as he shot both candid and posed looks. Everything was on schedule as the day progressed, which I understand never happens, so we had plenty of time for our individual, bridal party and family photos. Again, Rob was extremely organized and had a vision for everything, which is a major reason why the whole day was absolutely magical and we couldn't be more obsessed with how all the photos turned out!
Alexis Bautista & Peter Colantoni
Alexis: If there was a piece of advice I could offer any couple planning their wedding it would be this: Hire the best photographer your budget can afford. I was adamant about finding the best photographer we could find and it took my number one priority when wedding planning started. After searching through several pages of photographers on the wedding circuit (wedding wire, the knot, wedding bee), I had only come across (maybe) 3 photographers that had caught my eye- the number one contender being Rob Greer. I was immediately drawn to his style- classic, clean and timeless photos. Nothing trendy or gimmicky- they were photos that told a story. This is what I was looking for. I was not simply looking to find someone to capture our moments but someone who would articulate our specific story through photos that spoke to the viewer. They say a picture is worth a thousand words. Comb through the highlighted photos on Rob Greer's website- they don't just speak a thousand words, they tell you a thousand stories, each one unique to the couple/family/individual being captured. If you are deciding on pictures alone, Rob's portfolio is enough to end your search. But on top of being such a professional creative genius behind the lens, Rob is simply a good guy to be around. He made us feel comfortable at both our engagement shoot and wedding day. He put us at ease, he made us laugh, and was just a genuinely cool dude to hang out with. Maybe this is why he is able to capture such warm and interesting photos- he actually cares about making his subjects comfortable in front of the camera! Hiring Rob was the smartest and best decision we made while wedding planning. Rob is a nothing but a pleasure to work with- smart and honest with talent beyond measure. He was easily accessible for any questions you might have and was an index of amazing wedding advice and tips to keep in mind during wedding planning. But all that is an extra bonus when picking Rob. His photos speak for themselves.
Peter: As the groom I did not have a photography perspective that I was looking for in regards to a photographer. I wanted someone who was easy to work with, assertive, and would be able to tell a story for my wife and I on our special day and Rob Greer delivered all of this and more! Not only was Rob extremely professional, but he had a knack for making you feel comfortable in front of the camera and helping you relax your nerves when it was needed. When you talk to Rob, not only are you getting great photography advice, but he is full of additional wedding advice that you may not know you needed, or even had though about. He was able to help guide us on our day to make it as smooth as possible, while providing amazing photographs as well! Rob is well worth the time and money and if you want your photos to be with you and represent your day and tell your story in the best way possible. Give Rob a call and set up an appointment!
Natasha Dixon & Benmio McCrea
Natasha: Creative... Organized... Punctual... Rob is a gifted professional in the highest sense! You can relax in knowing that you're going to get great photos. And you'll get exactly what you agree upon. Rob was the very first vendor my husband and I locked in as we knew we wanted to have the best photos possible to capture our big day. Needless to say, we are thrilled with the amazing museum quality images he created for us. And it's been wonderful to see how captivated and pleased our friends and family have been by his work - with many of them commenting that the photos should be published in a magazine. Definitely check him out!
Benmio: Using Rob Greer Photography is absolutely one of the best decisions my wife and I made when planning our June wedding earlier this year. Actually, Rob was the first vendor we locked in. We knew that we wanted the very best photos possible to document our big day. And after looking at numerous photography websites we landed on Rob's page. All of the work on his website immediately resonated with us. Lots of wonderful images. If fact, all of our guests and Facebook friends continue to rave about our wedding photos. Rob is an amazing photographer with a wonderful sense of composition. It's no wonder that he's won awards. He pushes himself to be the best and his passion makes for some magical imagery. On the business end of things, he is very structured and particular. Everything is laid out on his website in great detail with all of the costs and procedures listed very clearly. While his pricing isn't cheap, I do believe it's fair. And the work is certainly spectacular. Rob and his assistants were totally fired up on our wedding day. And they totally hit it out of the park! We have some incredible photos that we look forward to passing down to our family... Visual heirlooms all made possible by his exceptional level of artistry! Thanks Rob!!!
Andrea Cabello & John Cise
John: My wife and I hired Rob to photograph our wedding, and we couldn't be happier with the results. A few thoughts:1. Rob takes excellent photos. Since a picture is worth a thousand words, check out his website to see some examples of his style. And while what you see there will give you a sense of his style, he isn't a mechanical photographer who takes the same shot over and over. He adapted extremely well to our preferences, venue, and wedding, and created a whole set of unique shots that my wife and I love. The hardest part was narrowing down our favorite the photos to fit into an album. 2. Rob is easy to work with. He showed up to everything on time, responds to emails and calls promptly, got along well with our other vendors, and provided us with so much helpful information and input about the photography process and wedding experience. And to get his great shots, Rob never "got in the way." He always was ready to get the shot, but he never was obtrusive, took over, or otherwise interfered with the day.3. Rob is a great value. For all of the services that he provides, Rob is an excellent value. Between our engagement session and wedding, we received well over a thousand photos, and he provided us with digital copies of all the photos to share with friends and family. Furthermore, while Rob isn't a wedding coordinator, his advice is almost coordinator-like. He provided thoughts on our wedding day timeline and vendor recommendations, helped calm an anxious relative, and other similar services.
Katie Sullivan & James Marquis
Katie: Impeccable photos, all-star personality, and a true professional in every sense of the word. Rob talks-the-talk and the exceptional caliber of images speak for themselves; but out of the well over 20 vendors in the wedding planning process Rob was the ONLY one who walked-the-walk. Rob makes only promises he can deliver, he will tell you like it is, and he will not disappoint you when all is said and done.
I am hyper critical of myself in photos and I loved every one Rob took of me on my wedding day. So many photographers just turn every picture black-and-white or put these crazy filters to hide their lack of quality, but each one of Rob's images are real, authentic, and beautifully simplistic. He is clearly looking at the world in a different way than most because the pictures he takes almost feel more amazing than the actual reality!
Aside from looking good, the next most important thing to me was my wedding running on schedule and Rob was supremely paramount in making that actually happen. I know it's incredibly important that a photographer take great pictures, but you have no idea how important it is for the photographer to also be highly organized until that big day comes. Rob embodies that rare combination of a true artist, but also a genuine professional; a vital mix needed for a successful wedding. Rob is a wealth of knowledge and throughout the whole planning process sent articles, tips, and advice on any number of issues. Sometimes we thought it was over-the-top all the tips, but we always came back to the fact that we were so thankful we actually hired a photographer that cared so much about the quality of his product and the satisfaction of his client that he was willing to spend so much extra time to make sure we were as educated as possible. When the big day came, we could not be more pleased that we read each and everything he sent us and tried our best to adhere to his recommendations and expertise. We did not do our part perfectly, but Rob still did his perfectly, and we can't ever thank him enough.
Kathy (Katie's Mom): When my daughter called with news of her engagement my husband and I immediately reminisced about our wedding moments! We pulled out our photo album of 35 years ago and said "Oh, Lordy, we have got to make sure she and her betrothed have wedding photos that are timeless and beautiful, not frightful!" Our children loved to look at our wedding photos when they were little and I cringed every time the album came out! I wanted my daughter and her husband-to-be to have photos to cherish forever and be proud to show their children! The very first thing we did is scour over SCORES of photographer websites looking for "THE PHOTOGRAPHER." I'm not kidding when I say scores. Night after night we poured over those websites. And then we saw Rob's pictures. It was love at first sight. We sent the engagees an email with our favorite 10 and hoped they'd see what we saw. And they did! His work is beautiful. The fact that he was a former marine like my husband only bolstered "the love." I cannot say enough good things about Rob. He was far and away our favorite vendor. He even tweaked the placement of my daughter's veil to perfection! He was professional, detailed, fun, quirky and his photos are gorgeous! He captured so many beautiful moments-in-time that I would have never seen otherwise. He delivered in every aspect and I will recommend him to anyone that asks! When my sons get married, he's number one on my list! No need to look any further. You cannot go wrong with Rob! 5 stars is not enough.
Mike (Katie's Dad): As father of the bride I had few choices in wedding preparation. What I did get to do was look over the many photographer websites and help select. The one that stood out was Rob Greer Photography. His pictures had a creative flare that in my opinion were unparalleled. It was a no-brainer unanimous decision he was our choice. I didn't have a chance to meet Rob prior to the wedding day, but I knew as a former Marine like myself I could trust that he would have the same attention to detail as I would have. The day of the wedding when Rob arrived at least an hour earlier than what he had said and mapped out his plan of action, I knew we were in good hands. He helped us tweak the seating arrangements in the garden for the best possible photo opportunities. My daughter, her fiancé and Rob set off for some pre-wedding photos and Rob somehow finagled his way into a well-known celebrity's spectacular gated property where he took some amazing pictures in the garden. Simply incredible photos. Aside from his beautiful photography he bailed me out of a sticky situation with my daughter when I was unavoidably detained at the reception site trying to pull all the last minute stuff together. Unbeknownst to me my daughter was waiting for me for the initial roll out. I being completely oblivious to this, saw my daughter as I drove up, probably cutting it a little close to wedding time, and whipped out my cell phone to take some pictures. I would personally like to thank you, Rob, for saving my a$% and diffusing that situation. He captured photos of our father/daughter dance that makes me shed a tear every time I see them. Basically, if you're looking for a wedding photographer, the search ends here.
Lauren Paaske & Shaun Delhousay
Lauren: We chose Rob as a photographer because his photos made us feel like we knew the people in them. Each photo we saw made us feel the emotion of the moment and that is what we wanted to be captured on our special day.
Leading up to the wedding, Rob was friendly and down-to-earth, while also maintaining the utmost level of professionalism. He was detailed and thorough, and made us feel confident that the timeline of our day was in good hands.
On our wedding day, Rob and his second photographer, Vanessa, felt like old friends. From nicknaming our wedding party to making sure we were hydrated, they made us feel so comfortable while helping to create and capture wonderful moments with our friends and family. Our getting ready photos were HILARIOUS. Let's just say fancy pinwheel sandwiches turned into eyeballs and winky faces got fierce in a hurry. So much fun to do and even more fun to see in a photo! The First Looks that I did with my father and my husband were moments that I will never forget. Not only did the photos turn out beautifully, but Rob really celebrated each moment with us. For example, when my dad was waiting to turn and look at me for the first time in my wedding gown, Rob reminded him that for 27 years, I've been his little girl, but that when he turned around, he would see me as the woman I have become. Needless to say, we were both sobbing happy tears when we saw each other. For the couple's First Look, we were both so nervous that we kind of just stared at each other, smiling. Then Rob told me to tell my fiance why I loved him. When I did, we not only had a beautiful moment on our wedding day, but also photographic evidence of my husband crying.
Throughout the day, Rob was kind enough to take portraits of couples and families that were at our wedding- which our guests loved! How often do you get to have a professional photo taken of you and your loved ones in your Sunday best?
Some of our favorite photos came from an unexpected photo shoot as the sun was getting low. Rob came up to us and said 'This is it! We've got like 5 minutes to capture this light! Let's go!' We loved the end result and we loved the spontaneity! It also provided us with a very intimate, sweet and romantic moment to share as a newly married couple. For me, this was that moment when time stopped, and all I could see was my husband.
Our goal in the beginning was for someone to document our wedding day. But what Rob gave us was something much more than that. He captured exactly who we are as a couple, and as individuals, laughing, crying, and being silly. Most of all, he captured our love for one another and our families on one of the most important days of our lives. I wasn't just satisfied with our experience with Rob, I was greatly impressed. And so were all of our guests and other vendors. If you are looking for someone that will make your day run smoothly, teach you how to hold your train so it doesn't get dirty, take stunning photos that will make you relive each moment like it was yesterday, and who is just a real nice guy in general, Rob is your guy. Thank you for everything!
Shaun: Rob was absolutely fantastic. He handled everything throughout the day with a great deal of professionalism. He kept us on schedule which we both really liked. He was extremely patient at all times and always knew the right locations for the best pictures. I would highly recommend Rob to anyone and you will not be disappointed.
Shannon Enox & Nate White
Shannon: Rob and his team were a pleasure to work with. From the very beginning, Rob communicated his vision very professionally and clearly. We felt comfortable and trusted his plan would achieve an awesome representation of our family, friends and ceremony all at once. Thanks Rob for sharing your commitment and craft on our special day.
Nate: My wife and I thoroughly enjoyed our experience with Rob Greer and his assistant on our wedding day. The entire experience was well planned as every detail was accounted for. If you are looking for attention to detail, creativity and professionalism then Rob Greer Photography is the vendor for you on your special day. Make the investment as you will not regret it! Thanks again Rob.
Jackie Lim & Brandon Carpenter
Jackie: Rob Greer was a pleasure to work with. From our first initial meeting with Rob, he was detailed and thorough. My husband and I knew exactly what to expect when it came to the quality of our photos, details about pricing, and details concerning our engagement session and wedding day. Working with Rob was pretty straightforward and easy. During our engagement session, we were initially a little nervous. Neither my husband nor I had ever taken professional photos in this fashion before. Rob was patient with us, even when I was a little tense because of my husband's goofiness. He was sure to take us step by step through the process. Rob produced such high quality engagement photos that I was not the least bit nervous for our wedding day coverage. When our big day arrived, Rob was not only on time, but early. This gave him and our second shooter time to take pictures of the details (e.g. invitation, flowers, newspaper for the day, shoes, dress, etc.). Rob made the engagement session and bridal party pictures a fun experience! He had many creative ideas on how to pose us, but also took all of our suggestions as well. So now, we have some really fun and fantastic photos of the men holding bouquets and the women holding the sabers. He even captured some of my favorite candid moments of the wedding. Everything that was planned in terms of photography, Rob Greer has delivered above and beyond our expectations!
Nhi Khoan & Frank Clement
Nhi: Rob Greer has a great energy about him. He immediately won my bridesmaids over and got them to feel comfortable for the various pre-wedding photos. We were all laughing so hard at his jokes that we could barely stop smiling for the serious pictures! I've been a bridesmaid at weddings where the photographer is distant or kind of creepy, so I really appreciated Rob's personableness and professionalism. I will definitely recommend Rob to all my girlfriends as they prepare to walk the aisle!
Frank: Rob is a terrific photographer with an eye for the "whole picture", so to speak. He was extremely organized and helped us keep not only the photos but the wedding and reception on track. His confidence and leadership were very comforting to us as we fumbled our way through our first (and hopefully last) wedding. Rob possesses a keen artistic eye and uses it to make standard wedding poses fun and interesting. We loved his use of space and surrounding structures to give a surreal effect. He had the whole wedding party constantly laughing with his quips and helped everyone to feel right at home in front of the camera.
Erika Garrido & Marcelo Axarlian
Erika: Where to begin? Well, I looked at MANY different photographers and their wedding portfolios and none captured my attention like yours. The quality of pictures and the shots you took—I had to have you be my photographer. I was a little scared to find out how much you'd cost because your pictures were so superior to others I had seen and I was scared that I wouldn't like your personality as much as I liked your pictures. But, you were worth every penny and then some, and I walked out of our first meeting thinking, "He's the one!" For several months I was really excited to work with you! Then came the engagement session. I knew it was be difficult to get my now husband to relax and loosen up but you made us feel so comfortable. The pictures were great, the experience was great—I can go on and on. Then came the wedding. You gave us what we wanted and more. I'm pretty self-conscious when it comes to taking pictures but I put all my faith in you and your direction and your talent and you never disappoint! If I could have you come with me and capture every important moment in my life I would. If I had to go back make the choice of photographer again, I wouldn't change a thing. If I know anybody that needs a photographer for anything, I would recommend you in a heartbeat. The entire experience was more than fantastic. I can't thank you enough for everything and for making it such a fun experience!
Guss Riddles & Greg Cigainero
Guss: My partner and I got married on November 1, 2013 in California. I did a lot of online research. When I got to Rob Greer's website, I knew my search was over. His website, accolades, and photographs were quite impressive. The photographs were so detailed and exquisite and seem to capture the moment and emotions perfectly. You felt like you were there. I also read on the internet many reviews of past customers and they were a testimony to Rob's remarkable expertise. Many were like us, who had never taken professional photos before.
We scheduled the engagement session with Rob for October 28, 2013. A week before the session the forecast called for rain on the day we were to shoot. I was a nervous wreck. I kept calling Rob worried about how the weather might affect our day. He was extremely patient and kind, assuring me it hardly ever rain in CA and it would work out. I must have called him 5 times over the course of the week. He assured me by some chance if it does rain we could schedule for another day.
The session was awesome and it did not rain. Rob was just as nice and friendly in person as he was over the phone. He has a great sense of humor and was focused on making this a memorable, fun and relaxing experience. He is an artist behind the camera. He has an expert eye, direction, imagination and attention to detail. The end result was even beyond what we had hoped. The photos were spectacular.
Every single person we have shared our pictures with were beyond impressed. Their positive responses just reinforced what we knew all along about choosing Rob. I strongly recommend Rob to anyone who desires their special day, event, wedding or engagement session to be photographed by one of the best in the business. You will not be disappointed. Your pictures tell a story that you want to always cherish. There is no one better than Rob Green, to entrust it will be done with great care, professionalism and to your full satisfaction.
Lesley Chiou & Sony Ta
Lesley: When we googled "quirky photographer," little did we know that we'd find someone who would allow us to crawl under a railcar, chase after chickens, or include photos of Carol Burnett in our album. In short, thank you for humoring us. We've had a blast with you. Only someone with infinite skill (& patience) could have rolled with the punches while capturing photos that deliver so many different stories and emotions … sometimes within a single shot. You made it look easy. Clearly, it is not. We are thrilled with the photos and could not imagine having anyone else there for us that day. Period.
Jenny Januszewski and Jason Mendoza
Jenny: I was probably one of the most particular brides Rob has worked with. I'm a film director and professional photographer as well. So, you can imagine what the screening process was for all of our vendors. The moment we met Rob, we knew that he was the right photographer. Of all of the photographers we met with—and we met with MANY, Rob was the only one that guaranteed that he'd be the one photographing our wedding. Other vendors would meet with us but then say that one of their associates would photograph it—meaning, we really wouldn't have any idea what the person's personality is like. My fiancé/husband is camera shy and it was very important for him to be acquainted with the photographer well before the wedding. Rob was also the only one we met with that had a great photo presentation without doing a hard sell on us. He gave us the room we needed to make our own decision so we could feel solid about it. Trust me, that's rare in the wedding industry! When the big day actually arrived, I got so much more than a photographer. While I had a "day of coordinator," nothing changed the fact that any payment issues, lost guests, etc. would end up coming through my mobile phone. I was so miserable and tired that morning. The moment Rob arrived, everything became more light and fun. He was ultimately the person who kept me sane in the midst of all of that chaos. Plus...he knows how to place a veil and bustle a dress! As someone in the arts, I'll say that his photography skills and professionalism is something we all aspire to. But as a bride, I'll say that I probably would have become a momentary bridezilla had he not been there. We're looking forward to someday having Rob photograph us on an anniversary and do portraits as our family grows. The wedding portraits and candids are amazing. He captured the beauty and importance of the day while also capturing the humor. He brings out the joy and sincerity out of anyone. He's the best there is.
Jason: I'm a guy who hates being the center of attention. So, the idea of having 60 people watching me take my vows and being photographed on top of it all was not my idea of a dream day. But after doing a ton of research and meeting more photographers than I ever thought possible, I/we realized that Rob was really they only way to go. He was great. I've got awesome photos that I not only feel comfortable displaying but am excited to.
Grace Kim and Tyler Yamasaki
Grace: We couldn't be happier that we chose Rob to be the photographer to capture the most memorable day of our lives! We came across his pictures while browsing through numerous wedding blogs online. We really liked his style of photography. His pictures were a perfect blend of timeless/classic with added personality of the couple. He was the first and only photographer we met with and the easiest vendor we dealt with while planning our wedding. Rob is a true professional and very passionate about his work. He prepares you with many helpful documents and really guides you through the entire process. He responds quickly to email correspondences and always arrives early. On our wedding day, he started shooting 30 mins before our contract time and captured some spontaneous, fun photos of me and my bridesmaids! The day of the wedding went by so fast and certain moments were a blur, but Rob captured every meaningful moment in just one perfect picture. We didn't have a videographer and I don't regret it one bit because when I look at one of Rob's pictures, it tells the entire story of that moment. We attended 7 weddings this year, including our own, and we can't help but compare. Sure others had better floral arrangements, dance floor, or lighting, but we for sure had the best photographer! And as an added perk, Rob posts a few pictures on Facebook the very next day! We highly recommend Rob and can't thank him enough for capturing our wedding so beautifully.
Tyler: When looking for our photographer for our wedding, Rob Greer was one of the only ones that stood out from the rest. His pictures were absolutely stunning and really had that style of what we wanted in a photographer. We ultimately chose to go with Rob because we felt his pictures were timeless and beautiful and did not require a lot of filters like a lot of the more trendy photographers are using nowadays. This, of course, is a preference, but it was what we wanted. After we finally chose Rob, he sent us many documents with research on locations for our engagement session, what colors to wear, what time of day, and where we would need permits (if any). The man knows his stuff and you can tell it comes from just having tons of experience. Rob by far was the most professional of all of our vendors and knew exactly what to do, when to do it, and how to get it done. We did both the engagement session and the wedding coverage with Rob. Both my wife and I are not really big into taking a lot of pictures of ourselves but Rob made it very easy for us and knew how to get the shots that he wanted. Sometimes it felt weird posing or standing a certain way but once we saw the end result, we had no complaints. Rob will get the shots and they will be amazing. The wedding day was a blur, but luckily Rob perfectly captured every major element of our wedding and we were able to relive it through the photos. He can really capture your day without having to take a bunch of random pictures. He does direct a little, but it really is worth it because the pictures from our wedding were amazing. Everyone comments on how great the pictures are and we wholeheartedly agree. If we had to do it all over again, we would only pick a few of the same vendors and Rob is for sure the first one we would call, and that can't be said for every one of our vendors - BELIEVE me.
Scott Allen
Scott: I met Rob a couple years ago when I was looking to have some photos taken for my costuming collection. Rob is nothing less than professional all the way around. In a studio setting, he has an eye for detail and will not take a photo until it is almost visually perfect. He doesn't miss anything and his photos show it! I've had photos taken by a variety of photographers before, but Rob Greer is by far and away one of the top photographers and I would recommend him to anyone looking for any photography needs from Head shots to Weddings, this is the man you want!
Lynn Thanarajakool & Henry Alvarez Jr.
Lynn: Rob is so much more than a photographer. He gave us advice on all things wedding related. After our initial meeting with him we were so pumped and excited for our wedding day and our photographs! He was always very upfront and honest, and gave us the best advice for a smooth wedding and for great photos. He really connected with us and brought out the best in us. I absolutely recommend Rob!
Henry: Rob was a bit on the high end of our budget, but based on past reviews we decided to meet and see what he had to offer. The first thing I noticed upon meeting Rob at his home/office was how amazing the decor was. The landscaping was beautiful and the house was very tastefully done. I thought in my head...if this guy manages himself and his house so well, he has to be a real pro. My thoughts proved correct. Rob is an absolute pro that simply gets the job done with fantastic results. There were a lot of family to arrange and he handled them with aplomb. Rob managed to lower our stress levels and take charge when needed. I HIGHLY recommend Rob Greer photography. Great guy, beautiful pics, and the right attitude to get it done. He was worth every penny!
Katherine Reichman & Trevor Jenks
Katherine [From WeddingWire]: Hiring Rob Greer was the best decision we made for our wedding day other than saying "I do." From start to finish, from planning to execution, from a year out to day of, this man was SUPERB. We purchased the 2nd highest package (forgot what it's called) but it included the engagement photo session. Highly recommend that bc it was not just a blast, and very helpful getting to know Rob and his photography style, but we got some super cool, sexy, funky photos that people RAVED about. As we came closer to the date, Rob provided copious documents that had a plethora of helpful info. Info that not only pertained to photography, but just making our lives easier in preparing for our big day. He was the best at getting back to us in a timely manner. Emails and phone calls were all answered same day, and he always had an answer to all of our questions. He was fun and funny and even my shy, introverted husband was laughing and feeling comfortable at the end of our photo shoots. Our wedding photos are stunning and we get compliments on not just how great my husband and I look on our wedding day, but specifically on how gorgeous the photos are. He truly is an artist and a pleasure with which to work. Can't recommend this professional enough. He will make your life so much easier and provide you with the best photos you've ever taken. You might even find yourself Facebook friends down the line too.
Katherine [From The Knot]: Where to start... Rob put the "professional" in his title of "wedding professional." He not only did his job as photographer by producing stunning photos, the caliber of which are displayed on his site, but he was a sheer delight with which to work. From engagement photos to our big day, he was prompt, prepared, fun and funny, and just made us feel so at ease. He even helped put out some fires the day of the wedding: way beyond his call of duty. He thinks of everything and helps you prepare for little details that make your life so much easier. He responds to calls and emails right away and is eager to do anything he can to get you what you want when you want it. We love our photos and get compliments from everyone on not just how great WE (my husband and I look) but on the photography work overall. They're not just photos- they're really like art. Sounds cheesy but it really is true- he is that good. We wish that all our vendors were as amazing as Rob! He's worth every penny and you should have him be your photographer too! Plus he snorts when he laughs and it's pretty disarming.
Katherine [From Yelp]: Highly recommend this fun, professional, talented & dedicated photographer! Rob was definitely one of our favorite wedding vendors. He was fantastic about following up with email, phone calls, etc. (which MANY of our other vendors were not) and his responses were actually helpful to boot! He put together these extremely in-depth PDFs chock-full of tips and tricks to make your day go smooth as can be. And we're not just talking things to make HIS job easier- I mean little details that simply help YOU have a successful big day! He was also super fun and easy-going when it came to snapping pics. We did the engagement shots and ended up with some sexy, edgy photos because we felt at ease and able to open up for that unique vibe. Which brings me to the actual photos. We probably got more compliments about our engagement and wedding photos than we did any other aspect of our wedding (almost as many as our personalized vows, written straight from our love-filled hearts). Everyone RAVED about the unique shots. They were a great blend of romantic, sexy, artsy, modern and vintage. He captures the love and happiness that's just radiating from you and your partner. Just take a look at his website and you'll see what I mean. On the actual wedding day, he continued his pattern of going above and beyond, helping squash tiffs and drama so they didn't interfere with my big day or stress me out. He had a list of day-of bridal emergency kit necessities, and even hunted down some of his own when we needed a pin and mine wasn't big enough. When I was searching for our coordinator or a family member, he or his assistant would help us hunt them down. And he also helped keep the night on track, alerting us when it was time to do the bouquet toss. Overall, you just plain want to hire this gentleman. Tried and true.
Same Sex Wedding (contractually anonymous)
I had the pleasure to work with Rob Greer during my wedding ceremony. He shot both my engagement and wedding photos. Before hiring Rob, I did extensive research to find the perfect professional to record the most important day of my life. I was looking for someone that can take modern photographs with a delicate artistic touch. After reviewing dozens of options and comparing their final products, Rob's work really stood out. Rob focuses on simplicity, elegance, beauty and modernity. His pictures are clean, inspirational and profoundly reflect their subject. He is able to utilize the right lighting, props, poses and angles to create memorable photographs. He really understands what his clients are looking for and he is not afraid to push the envelope a little in order to create amazing memories. My partner and I felt really at ease during the photo shoots and my guests were very comfortable as well. Rob is extremely professional, well-mannered and attentive to all of our questions and requests. During my dinner party, he blended in like a chameleon which made the party much more pleasant. Bottom line: don't waste your precious time researching photographers; Rob is by far the best one in town.
Alexandra Holtzman & Jeremy Balan
Alexandra: Rob was awesome. From the first meeting with him, I knew that I wanted to work with him. Obviously my husband and I liked his photography style (otherwise we wouldn't have met with him), but it was his approach that I really liked. Like me, he likes to be extremely organized about the day and will definitely help move you along to stay on track. He worked with us on getting the timeline down to what fit our schedule and budget and he definitely made it work! We have so many great pictures to choose from. He was great with the kids in the wedding party and got them all to laugh for the photos. I have so many comments from family and friends who were at the wedding about how much they liked the photographer. If Rob is in your budget, he is worth every penny!
Evan Schiff & Francine Kizner
Evan: From the moment we saw Rob's photos, we knew we had to have him shoot our wedding. His work was so creative and fun, and showed that he had a great eye for what's important in a shot. On top of that, his approach to his job leaves you with no doubt you're in good hands. Rob is organized and methodical, and makes shooting with him easy and fun. We ended up with so many beautiful, print-worthy photos of ourselves and others, including my most reluctant family members. The day after our wedding, Rob had already created a small Facebook album where we could share some key photos with all of our friends and family. To this day we still get comments from people about how great our wedding photos are. Amid all the wedding albums on Facebook, people remember ours. I would love to hire Rob again, and would highly recommend him to anyone looking for a photographer they can trust to get amazing, artistic photos of once-in-a-lifetime events.
Jennifer Kline and Nick Venditti
Jennifer: Not only is a Rob an amazing photographer, he's also a genuinely great person. He has a wonderful ability to put people at ease so he can get the best pictures possible. Neither of us are comfortable being in front of the camera, but Rob changed that for us. He made taking pictures fun. We had a great time with Rob and we absolutely LOVE our wedding pictures. He is an artist.
John Harabedian & Young-Gi Kim
John: Hiring Rob Greer was the best decision we made for our wedding. We were initially impressed by the unique look and feel of his work, but his professionalism, vision, and ability to deliver what he promised (spectacular wedding photos) solidified our initial impressions and continually blew us away. What we loved about Rob is that he took the time to meet with us on multiple occasions to get a sense of our expectations and what we really wanted to see in our wedding photos, and he was very, very professional in all our dealings. As we have seen and heard from many of our friends and family members who have dealt with wedding photographers, this is not often the case. Rob is a rare combination of an artist and businessman, so he is able to produce stunning photos that depict his unique style while, at the same time, making sure his clients are happy. The photos, as you will see, speak for themselves. In terms of flexibility, Rob runs a tight-ship both before and during the wedding and often demands certain things in terms of how and when the photos are taken. Thus, he is not the most "flexible" photographer you will deal with. If you want a photographer that allows you to fully take charge, Rob is not your guy. If you want a photographer who can handle a large crowd and who can effectively direct the couple, the wedding party, and the respective families so that the process is as efficient as possible, Rob is your guy. We should know because we had over 40 people in our wedding party, and Rob was able to handle everything and keep us on schedule so that we could finish our photos and enjoy our wedding (this is important). Rob is very busy and his schedule often fills up well in advance. So, if you do want to hire him, we would recommend contacting him well in advance of your wedding date.
Ji Young An & Henry Shin
Henry: If you want the best, choose Rob! When my wife and I were in the wedding planning stages and it came time to look for a photographer, we started at theknot.com website to see their recommended list of photographers. Rob's photography stands out from all of the rest, hands down. Once we decided on hiring him, Rob invited us over to his place to show us his work and samples. From the beginning, we were totally floored. His level of detail and professionalism is unmatched by many. Leading up to the wedding day and also the day of, he kept us cool and comfortable despite all of the stress that was on our shoulders. I highly recommend anyone and everyone to hire Rob. Simply the BEST!
Kate Jackson & Bobby Sabelhaus
Kate: I would recommend Rob Greer to anyone! My wedding planner had recommended a couple of photographers, but their work was missing something. I set out to find a photographer who could truly capture the essence of time and place. The moment I came across Rob's website, I knew his aesthetic matched my vision, and after meeting Rob in person, my mind was made. His confidence and in-depth knowledge of his craft was immediately apparent. On our wedding day, Rob kept us organized and made the bridal party laugh with his affable charm. I would recommend him to anyone!
Erika Lehmann Brown & Morgan Brown
Erika: When I began looking for a wedding photographer I was sure of only one thing—I didn't want my photos to look like every other wedding photo I had ever seen. I did want some traditional shots, but I wanted a photographer who had a quirky twist, while still being mindful of all of the aspects of good photography. I am extremely particular, and I literally looked at almost 30 photographers and contacted 8 before I hired Rob. I discovered Rob's profile on The Knot. The image that you see next to his name on here caught my eye and after evaluating the gallery on his website, I called him up. We talked for 45 minutes—and not only did he listen to what I wanted and what I was looking for—he made suggestions on how to make them happen. He was brutally honest with me as well—discussing the logistics of why some of the shots that I wanted may not work based on time, location, and light—which was really helpful to me—I wanted to use our time optimally to create the best shots possible—who doesn't? We opted to do an engagement shoot with Rob about 6 months before the wedding which was really helpful—especially for my now-husband. Rob immediately put us both at ease and my husband, who would rather have a root canal than have his photo taken, actually left the shoot saying how much fun he had. Not to mention, our photos are gorgeous. So, when Rob and his second photographer showed up on our wedding day we thought we knew what to expect. We didn't. He far exceeded our expectations that day—he was fun, relaxed, and willing to roll with the punches. It felt like one of our good friends was our photographer—we were so comfortable with Rob and our family all fell in love with him too. By the end of the night, everyone was laughing and joking with him as if he were a part of our family - he fit right in. I also want to say that Rob went above and beyond to accommodate our wishes. Due to our budget we were only able to hire him for a certain amount of time, and technically that time was up right before the toasts and before dinner began. Rob helped us to stage a cake cutting (that looks JUST like the real thing in photos) and stayed through the toasts even though we were running late. We invited Rob to stay for dinner, and he did—laughing and joining in with the fun and festivities. However, when he saw the incredible sunset—he grabbed us and asked if we wanted to take some photos. Of course we said yes, and as with all the rest of the photos from that day—the photos are stunning. My husband and I were still out, celebrating with our friends on the night of our wedding and Rob was home uploading photos of us from the day to Facebook. We were SO excited and couldn't believe we were able to get a sneak peek of the images so quickly. Then, while we were on our honeymoon, he delivered the other 857 photos. We spent an entire afternoon in Bora Bora flipping through the images, each one of them better than the last. Hiring Rob to take our photos was the best choice and investment we made in planning our wedding. It has only been a month, but now that all of the other details are fading into the distant corners of my memory, I'm thankful to have these incredible photos that will last forever. I cannot say enough wonderful things about Rob and his level of expertise and professionalism. Thank you Rob!
Morgan: If you are looking for EPIC photos of your wedding, Rob is the photographer for you. His photos are pure art. They are full of drama, sweeping scenes, and really capture the emotion of the day. We get comments like this from our friends all the time: "I wish I had your wedding photos."; "Your wedding photos made me cry."; "I can't believe how gorgeous your wedding photos are." All the credit goes to Rob. Rob had to work with challenging photo rules at both our church and the reception venue, and worked tirelessly throughout the day to capture all of the shots that we wanted—and more importantly to get the shots that we never knew we wanted, but love more than any of the others. Rob's expertise goes well beyond just the camera. He knew how to work quickly at our reception venue and how to get the most out of our time—in our case, providing some heavy tips to the valets driving the golf carts. So, if you want photos that speak to the way you want to remember your day, that capture the magic, and create the types of memories that you will always cherish, trust your wedding photos to Rob. He is a true professional, creates amazing works of art, and captured our day perfectly. He will do the same for you. We count him among our many blessings on our wedding day, and are more in awe of his work with each passing day.
Paola Guarderas & Dominic Marco
Paola: Rob far surpassed any expectations we had for a photographer! Not only did his photos capture the essence of the day, but they were done with elegance and a clean style. Aside from being incredibly helpful with the millions of questions we had prior to wedding day, he went out of his way on the day-of to add his touches of magic! His professional attention to detail combined with his warm demeanor and great humor allowed all those who were being photographed to relax and enjoy the process- tough thing to do! We absolutely LOVED our experience with Rob, from beginning to end and would recommend him to anybody!
Sam Irvani & Anne Hellwig
Sam: My wife Anne and I got married in Santa Barbara on 5/27/2012. We decided to hire Rob Greer since Anne had prior knowledge of Rob's style. Rob arrived early in Santa Barbara on a holiday weekend (3-hour drive from Pasadena where he resides) to walk the grounds and test the perfect spots for his shots. I met Rob for the first time on my wedding day and instantly liked his personality, sense of humor and most importantly, his eye for composition and exposure. The guy knows photography and he is passionate about capturing amazing moments. The reaction from our friends and family having seen the wedding photos is a testament to Rob's skills. I would hire him again in a heartbeat.
Denise Li & Stanley Lue
Denise: Awesome!!!! After doing a preliminary search of photographers whose work I liked and whose prices were not outrageous, we interviewed and met with Rob Greer and one other photographer. We chose Rob because his pictures were fundamentally beautiful and pure without any need for effects. He did not hand over any pictures to us that we did not like. We decided on the largest package that included 9 hrs. of time with a second photographer and a wedding album with 40 pages and an engagement session. Our wedding album is beautiful and he was very easy to work with, despite the fact that we had to do all of our book editing via Skype. Afterwards he gave us a cd with all our pictures in high quality allowing us to share our pictures with our family and friends. With regards to the way he works/interacts, he has plenty of little tips to maximize your innate sexiness. On the day of the wedding, he and his assistant were practically invisible during the ceremony and reception. Overall we are very happy with Rob and his service and product. I have to say that since we booked him, his prices have gone up (b/c of all the awards he has won!), but he is well worth the money.
Silvia Marquez & John Yamada
Silvia: If you like good quality and you have the money, go with Rob. We did our engagement session and wedding day pictures with him, he will make you, and your guests smile for every picture.
Jess Rose & Hamish Curson
Jess: Rob photographed our April 2012 wedding and was amazing! We live in New Zealand and had only "met" Rob via Skype but after seeing his work, knew he would be the right choice for our wedding. From the moment we finally met on the wedding day at the Disney Concert Hall he made us feel comfortable knew he was capturing some great moments. His knowledge of the site and what areas would make for the best photos is unrivaled. He also photographed our ceremony and canapés - all of which he worked tirelessly, capturing great moments in what was a bit of a tricky location! Our guests loved him and so did we! The photos he took at Disney look unbelievably good (our friends and family can't stop talking about them) and the special candid moments of our guests are things we'll treasure always.
Laura McCann & Zed Saeed
Laura: What amazing work! Rob's work is really stunning... the number of photos, the thoroughness, the delight I found in discovering all the people he pulled informally in front of his lens, the variety, the staging, the... beauty. Really. I could not be more pleased and I could not be having more fun with the photos. I had my new husband put them on my iPad, took them to a day-long training, and I had my colleagues ooowww-ing and ahhhhh-ing at every possible break. It really is hard to conceive of how special a wedding day is until you have one yourself. The preciousness of the photos really knows no limit. And then to have photos of Rob' quality that not only capture the special day but add something more to the experience and memory. WOW. I'm thankful also for all of Rob's suggestions and organization and experience and the very supportive way he shared it with me. I loved planning my wedding and I know very well that is in large part to Rob and the other wonderful vendors I had surrounding me. I miss those guys!
Enrique Ceniceros & Kevin Sperry
Enrique: We hired Rob to take our photos a couple of weeks after our 20 Year Anniversary/Ring Ceremony. The photographer we hired for the original event was awful, she did not engage with us at all during the 6 hours that she was at our event. Needless to say, Rob is AMAZING! He was at the location we picked together early and ready to go. During the photo shoot he had us laughing so hard I nearly cried a couple of times. The result were beautiful, creative photos that we will treasure the rest of our lives. We are so thankful for Rob's talent and his people skills. I am an architect and deal with creative types all the time. Rob is one of the few artists that I know that can truly capture his client's personality and emotions.
Jung Kim & Michael Kim
Jung: Rob was one of the four recommended photographers by our wedding planner. I could tell from the beginning that he was different. His packages were so much better and just more modern compared to the other photographers, and when we compared the prices, he was definitely a better deal than the others. But aside from that, his photos are just more creative, and just different. Everyone was blown away from our engagement pictures, but when we got a preview of our wedding photos... amazing! He was also easy to get along with, and very thoughtful.
Kirstin Zotovich & Jerrod Mcilvain
Kirstin: Let me save you all hours of phone calls and pouring over online portfolios. Hire Rob Greer to shoot your wedding. My husband and I did, and we do not regret it. Rob is a unique fusion of techie artist meets articulate director. He knows how to get the shot, and you'll have fun while you do it. Besides his obvious ability, I knew I needed someone I could truly depend on to beautifully document one of the biggest days of our lives. We knew after meeting Rob, that he was that guy. From our engagement session to our completed wedding album, everything was delivered on time, with quality and packaging that you'll learn is just the Rob Greer way of doing things. Our pictures look amazing. Thanks Rob!
Christie Borowski & Justin Bunkis
Justin: Rob is a true professional who captured our beautiful wedding (and engagement photos) and helped turn them into lifetime memories!
Tanya Macklin & Chris Veluz
Tanya: First let me start off by explaining we truly created a challenge for Rob. We had a limited budget with little wiggle room, a large bridal party, and some travel time. When we met with Rob we were sold by the shots he showed us and his personality. When we met we had an idea in our minds of what we wanted to get out of our pictures. Rob urged us to do an engagement session to get some practice time in with him before the day of the wedding due to the challenges we presented. He did a great job in providing me with information to read and get prepared for our day. He helped me to create a photo list that would work with our time constraints. He was great at clearly communicating his concerns about the challenges we presented and helped us problem solve. On the day of he was at the ceremony site, Malibu, early and was waiting for me when I walked up. He is experienced so he had helpful hints on how to look great and be efficient. He was also wonderful with all the wedding guests. Everyone talked about how great he was after the wedding. Also we really wanted to do pictures inside the Hollywood Roosevelt Hotel which is very dark inside. He brought his large professional flash and someone to carry it to accommodate my very picky requests. The pictures came out amazing and looked like the cover of Vanity Fair. I was in love with my pictures. Just wish we could have afforded to have him for more time. Truly I would not waste your limited time looking and meeting photographers because Rob will be great!!
Jennifer Morgenthaler & Joseph Brooke
Jennifer: My (now) husband and I initially chose Rob based off a referral... I had seen his work a year or so before, and loved the creativity in his shots. When we got engaged, we interviewed quite a few photographers just to get a sense of their portfolio, personality fit, and pricing. Rob blew everyone out of the water. He gave one of the best presentations we had ever seen, and continued on in this trend of immeasurably successful delivery throughout the course of working with him. He was prompt and professional at every point. In the stress of wedding planning, I found it incredibly important to have vendors that we could trust and rely on, and Rob very much embodied that spirit. Both our engagement AND wedding pictures were not only beautifully composed, but very much captured the innate essence of us. It was an absolute honor to have Rob there to document such an incredibly important day.
Arielle White & Eddie Zepeda
Arielle: Rob took us on at the last minute and did a wonderful job with our pictures. I loved the wedding party shots and our shots especially. He was very considerate during the mass and professional throughout.
Nancy Gonzalez & Jonathan Carranza
Nancy: We are so thankful we found Rob. His professionalism, charisma and humor made our day run smoother than expected! Best of all, the pictures are amazing! I love the little details that he was able to capture, the guests, our family shots, they all look amazing!
Alissa Melvin & Josh Glass
Alissa: We stumbled on Rob while looking for a rehearsal dinner location and seeing the pictures he took at the Annenberg house. We immediately set up a meeting and found that Rob's quality of pictures were matched by his personality and professionalism. We hired Rob to do our wedding in July and are so happy with the results. Rob's artistic vision gave us some beautiful, creative, unique pictures that really captured the feel we wanted. However, what really made Rob the complete package was how well our traditional, family portraits turned out as well as his ability to take control of our 27 person wedding party (little kids included). Rob had the ability to make everyone feel comfortable and my wife and I highly recommend him to anyone looking for a wedding photographer.
Amy Pace & Jaime Hoffman
Amy: Rob is AWESOME! We wholeheartedly recommend Rob Greer! He was the perfect combination of knowledgeable, efficient and creative. His knowledge and experience in photographing weddings proved to be helpful whenever we encountered the inevitable wedding day glitches. His efficiency produced hundreds of pictures without us feeling like we were posing for pictures all day... In fact, his efficiency and suggestions for the timeline enabled us to enjoy the celebration with our guests as he captured brilliant photos. Lastly, and most evidently on his website, he is incredibly creative. Although, it was Rob's first event at our wedding venue, his creative eye navigated the beauty of every angle of the location. We will forever be grateful for having chosen Rob!
Fritz Williams & Sebastian Russell
Fritz: Rob is by far one of the most professional, creative, organized photographers I've ever had the pleasure of hiring. He photographed our wedding and it would not have been the PERFECT experience it turned out to be without his contribution. His sense of humor put our guests at ease, even the sourest curmudgeons were smiling and laughing which translated to memorable photos that we will cherish the rest of our lives. I work in a creative field and will send all my clients to him with complete confidence he will treat them as I would. I'm smiling as I write this thinking about our engagement and wedding photos. The smiles will last forever.....Thank you Rob.
Alexandra Morozova & Mauro Mirante
Alexandra: We had just celebrated our one-year anniversary and the memory that Rob created for us on our special day was just beyond our expectations. Remembering the time when looking for a photographer, which was literally just few weeks before our wedding day was really a challenge for us. The pictures that we saw on theknot.com from Rob Greer Photography were just what we wanted, so Rob didn't need to convince us more. For those happy couples who are still looking for the right photographer in their special day don't miss a chance to meet with Rob and see his amazing work.
Kristina Edwards & Brooke Heller
Kristina: Best Wedding Photos of ALL TIME!!! Our photos are absolutely gorgeous...all thanks to Rob! He is the best of the best and we have the AMAZING wedding photos to prove it. I cannot thank him enough for capturing every moment of our wedding so perfectly and being such a great, informed vendor throughout the process. Every picture was breathtaking, emotional, and truly felt like he captured a moment from "us". No staged or stiff poses, like a true artist he finds the beauty in the authenticity of the moment. You have to book him - he truly gave us memories from our day we will cherish for a lifetime.
Lindsay Cicero & Bret Kinkele
Lindsay: Phenomenal Photos! Rob photographed my August 2010 wedding and our photographs turned out amazing! Rob is an artist in the truest sense of the word and we literally only had one problem with him - he took TOO many phenomenal pictures. We honestly cannot decide which ones to give as gifts or to have framed. Rob was easy to work with, arrived early, stayed late, gave us everything that was promised to us, and went above and beyond what we had paid him to do. In no sense did I ever get the impression that this was just a job or a paycheck for him. He made us feel that he was not only passionate about taking our photographs, but that he also truly enjoyed being at and being a part of our wedding. I would not hesitate in the slightest to recommend him to a fellow bride.
Wendi Franson-Yu & Tomas Haynes
Wendi: After meeting with at least 4 different photographers in preparation for our wedding, my (now) husband and I unanimously decided on Rob Greer. Between his easy-going demeanor and his extraordinarily beautiful body of work, it was a really easy choice. Rob was extremely creative during our engagement session and that photo shoot was so much fun and the photos were so personal. We are both high school teachers and met on the job so we took really cool pictures all over the campus. We were so happy to display our photos and had a super difficult time choosing which ones to print. The little bit of practice we had in working with Rob at the engagement session really made the actual wedding day photography completely stress-free and a lot of fun. On the day of the wedding, Rob was incredible working with those "problem personalities" that every family has… diffusing any issues before they even became issues. Even better (and more complicated), he had a blast working with the kids in the family and getting fabulous photos of them both posed and otherwise. At the end of our very perfect day, we were really happy with the way all the photography went. However, the real test of a photographer is in the images, right? When Rob posted our "teaser" photos the very next day after our wedding, I was in tears! He captured some of the most beautiful images of a wedding I've ever seen! The rest of the files/proofs were ready in a timely manner and we were thrilled with the results. The images were crisp, the color was gorgeous, and everyone looked prettier/more handsome than I had remembered. Every special moment was captured and now we have these images to look back on forever. Everyone who sees our album or any of our photos asks who our photographer was or tells us we had a great photographer. We couldn't agree more!
Michelle Hefner & Ben Wishner
Michelle: Working with Rob was a dream! He was so personable and easy to deal with. He made everyone involved in our wedding feel comfortable and at ease when taking photos! He also caught moments for us that we will cherish forever! I could not have asked for a better wedding photographer!
Ben: Rob gave us first class service! He is an exceptional photographer who puts all those around him at ease. He has a knack for capturing moments that you will cherish for the rest of your life! We had a unique engagement session that meant a lot to my wife and I. We had such an amazing day with him and got photos that no one else will ever have the pleasure of getting. On our wedding day, he arrived early and found the best spots to shoot our pictures. There are pictures and moments from that day that brought tears to our eyes when we saw them on film! He truly is a master at his craft!
Judi Hodge & Andy Yates
Judi: After meeting with 2 other great photographers we found an exceptional photographer whose work was edgy, vibrant, and beautifully composed- Rob Greer. Rob's super outgoing personality put us at ease and we quickly realized perfect fit for us. We wanted someone who was super creative, professional, and confident. We met with Rob for an engagement shoot a few days before our wedding, which was a great way for us to get to know Rob and familiarize ourselves with how we'd be working together on our wedding day. Rob has the magical ability to make anyone look and feel fabulous and do it in a way that doesn't feel contrived. When he posted a sneak peek of a few shots from our wedding the following day we were beyond impressed and thrilled with our decision to work with Rob. Then we saw the entire gallery of photos we couldn't believe how well Rob did in capturing the awesomeness of our special day. I especially loved his attention to detail and contemporary-modern approach of framing shots. It was quite a challenge to select photos for our formal album. We were blown away by the final product and have received many compliments on our album. It truly is extraordinary and every time we look at it we are reminded of how much we enjoyed our wedding. Rob obviously loves what he does and genuinely cares about making every aspect perfect. I have never found myself envious of another wedding's photos and would get married all over again (to my husband) just to have Rob shoot our wedding!
Katie Martin & Evan VonDerheide
Katie: Rob is an amazing photographer! I've never taken professional pictures & when he was working with us I never felt uncomfortable or awkward. He also had some great advice, and both the engagement session & our wedding photos came out beautifully! He even had a way with our 1 year old ring bearer. I've never seen a grown man go to such an extent to make a fussy kid smile for pictures. We will definitely recommend him to all of our friends & call him every time we need a photographer!
Amanda Paquet & Jeff Darnell
Amanda: Our photos are great! I forwarded the photos to my friends and co-workers and many, many people complimented his work. In fact, one emailed me back, "beautiful!! thanks for sharing. your photographer is amazing—i wish i knew about this guy when i got married." Many of our family and friends at the party/wedding were really impressed with Rob and thought that he was a great photographer, even before seeing his pictures! And my Dad insists that he looks like a movie star—he just can't remember which one. Finally, I really appreciated his ability to diplomatically "manage" everyone (including me and my fiancé) and all the surprises that came along the way under the rather unique circumstances of our New Year's Eve Party/Surprise Wedding.
Susan Wells & Roberto Oliveira
Roberto: We really enjoyed the whole experience shooting with Rob. It was a destination wedding, so everything was conducted by mail at first, and Rob was super responsive, helpful, and easy to deal with. I searched through a lot of portfolios to find the right person, and rob was really the only choice for us. His work is incredibly stylish and professional. The day of shooting Rob was warm and friendly and brought everyone out of their shell. My wife HATES getting her picture taken (yes even for her wedding) and Rob actually managed to make her enjoy the whole experience and actually have fun. (this is a big deal!!:) He did this with the rest of the family as well and the end result are pictures we were super happy with. There are many people out there with a camera and a business card that call themselves wedding photographers, but Rob is the real deal and it showed in all his dealings with us and most importantly, in the end result, the photos. I would not hesitate to recommend Rob Greer!
Angela Kong & Howard Hang
Angela: Our good friends had Rob photograph their wedding and they highly recommended his services for our wedding. After seeing their wedding photos, we immediately booked Rob for ours. He is devoted to giving you the shots that you want as well as putting a creative and artistic twist to portraits and candid photos. We highly suggest you commit to Rob's requisite engagement session because (1) it's included in his photo package and (2) it immensely helped us to familiarize ourselves with Rob and his technique and streamlined the photography on the day of the wedding. Rob is very honest and candid about what he thinks does and doesn't work and we're so thankful for his years of experience! Guests at our wedding haven't stopped raving about how beautiful all our wedding photos were and to be honest, the pictures are our best memories of the day because our mental images are such a happy blur anyway.
Anna Kwan & Michael Moldofsky
Anna: As they say, hindsight is 20/20, well it's been 5 years since my wedding and I can't say enough great things about Rob. When I was looking for a photographer I wanted someone with a photojournalistic style and able to make average looking people look stunning. I got my wish. I'm not the type that likes having my pictures taken and was a little skeptical about the engagement shoot. When the photos were given to us, we were so happy with the results that we used these photos as placement cards for the wedding. How can you not share such fabulous shots? It made us really excited about what our wedding photos were going to be like. My memories of my wedding was captured beautifully and succinctly by Rob. He truly raises the bar in wedding photography. He is detailed oriented, captures the best emotional moments, and cares about the pictures that he takes. He is an artist in his craft and I highly recommend him for your wedding.
Michael: So tired of looking at bad wedding pictures? I am. I went to a wedding where the couple hired an actual crime scene photographer. Not everyone can capture a wedding. Anyone can shoot it. Understand the difference? Communication is key with any business transaction and the pressure is on for an important day like a wedding. Rob sets your expectations and exceeds them. He anticipated almost every last detail and it was cool and somewhat annoying. He's doing some Jedi mind trick perhaps or he really is the best man for the job. I asked for a funky group shot of mere 160 guests in a specific way and he did it. It looked better than I could hope. He turned a rain day in Feb into something shiny and bright. Go. Meet. Him!
Hannah Chinte & Max Libao
Hannah: We have had nothing but compliments about our wedding pictures - and that is because they were taken by Rob Greer. During our first meeting we had with Rob at his studio, he immediately gave us a good first impression: he was prepared, on time, candid, and was able to show us examples of some of his work as well as the professional equipment he used. Our engagement photo session with him at the Arboretum was a key factor in helping to make our wedding day pictures look memorable. Rob has a unique way to make both bride and groom feel at ease in front of the camera. He is very approachable, makes suggestions based on his past experiences, but ultimately leaves it to the couple to make the final decision. We were so comfortable at our engagement session that we looked forward to working with him on our wedding day. Needless to say, the pictures of our wedding reception at St. Paul Church in Chino Hills and The Nixon Presidential Library in Yorba Linda, CA, were magnificent!!! There are not enough adjectives in the dictionary to describe Rob's work! Although he had a long day (11-hours) to shoot at our wedding, he constantly looked for the very best angles and photo opportunities. Rob was not content to just get any shot. He would constantly look for ways to find uniqueness and beauty with each shot. He is truly an artist, and we are great fans of his work, not just of our wedding. You can truly see how much he enjoys his work with the QUALITY and BEAUTY of his work: Rob is always on time for appointments. He is flexible with his hours. His website is organized very well. He provides insight with a blog he updates on his website. Receipts are sent immediately after he receives payment. Receipts are very professional in appearance and very clear. Rob was very respectful to all wedding guests and vendors. He delivers the product (photo gallery, album, and pictures on CD) in a timely manner. In short, working with Rob was one of the best decisions we made. His beautiful photographs will help keep our wedding day memories alive for years to come!
Elizabeth Berger & Leo Cheng
Elizabeth: We had a great experience working with Rob overall. We appreciated how detail-oriented, helpful, and professional he was through the whole process of signing a contract, preparing for the big day, and after the photos were done. We appreciated that you approach taking wedding photos both as a creative exercise and as an archive of the big day—in other words, he got some cool shots but he also made sure to capture, as he likes to say, the complete 'story of our wedding.' Most importantly, we love our pictures. Last, but not least, we believe we got a great value for our money
Erin Felsen & Tom Bolan
Erin: I am used to being behind the camera, so I was really nervous about being photographed. Having our engagement session with Rob was a great way to get to know him, his personality and the way he works. I am truly impressed at how smoothly all the photography went at our wedding. Rob did an amazing job coordinating the entire bridal party/family members for pictures and they all came out better than I could have ever asked for! He is a true artist and no two shots are the same. I would recommend him to anyone that wants bright, artistic, dramatic pictures to remember their special day! Way to go Rob!
Alexis Coulourides & Michael Kogan
Alexis: The two best decisions that I have made in my entire life are 1) picking and marrying my husband, and 2) selecting Rob Greer to photograph our wedding. Hands down, Rob is the best man for the job for a multitude of reasons (he is excellent at what he does, professional, organized, and extremely experienced) but above all, he takes AWESOME photos and will get them to you (final products) in a very reasonable time-frame; significantly sooner than I have heard from other brides that used other photographers. Additionally, Rob is one wedding vendor that you will not have to worry or stress about on your Big Day; he is punctual, dresses professionally/blends in with guests, and gets the job done while upholding the highest standard. I few planning/organizational things that I particularly liked about working with Rob were that he was very upfront with information regarding the photo packages he offers (they are all listed on his website, you don't have to dig or make contact first, no awkward bartering), he was extremely clear about the deliverables and scope of work that he would perform, and his contract is thorough (giving the client peace of mind that he experienced and there are no ambiguities about what to expect from his services). All in all, I wholeheartedly recommend Rob Greer Photography for your wedding day as I know you will be as pleased with the process AND results as my husband and I have. Do yourself a favor and hire someone that will capture the memory of your day in photos that you will be proud to share and fondly look at for many, many years: that someone is Rob Greer.
Michael: Rob photographed our wedding and we are extremely pleased. He is a great guy to work with and he takes excellent photos. During the wedding planning part, Rob gave recommendations about things to consider for our venue so that the quality of the photos would not be compromised (our ceremony location was partial shade, partial sun which we didn't know could affect photos). No other photographer that we considered said anything. Another challenge with our wedding was that my parents don't speak English very well but Rob easily handled this with humor and excellent coordination and made the process easy and enjoyable for everyone. Similarly, part of our photo package was a DVD with all of the images in various sizes as well as a file sized perfectly for emailing photos and this was great for us since we have a lot of family living abroad that missed the wedding.
Rhona Joyce Madrid & Chris Harrison
Rhona: I looked into many photographers for my wedding and I am very pleased that I chose Rob Greer. His photography packages are superior and the quality of the photos are incredible. Rob is extremely knowledgeable and meticulous about his work. He provides helpful suggestions on just about everything you could think of that would enhance your photo sessions. As hardworking as he is, Rob has an upbeat personality that puts you at ease. He definitely went above and beyond for me and my husband, not only on our wedding day but also in providing us our prints. Our online gallery was available the day after our wedding! The online gallery was very useful in sharing our photographs with our guests. Thanks to Rob, we are the envy of all the other couples we know whose wedding photographs (and photographers) could not measure to ours!
Lauren Lepire & Todd Doty
Lauren: Rob has a great, easy, and warm personality. In the months, weeks, and days leading up to the wedding he was very on top of everything—whether I was able to reciprocate his timeliness or not. We were very pleased with his photography, and will recommend him to ANYBODY. I think we actually miss dealing with him now that our wedding is over; he is the kind of guy you'd like to keep in touch with.
Brittany Diaz & Jared Macias
Brittany: Rob was an amazing photographer. He and his partner took beautiful pictures that our family and friends still rave about! He is very professional and made the most out of the time we were allotted for pictures. We are very grateful we chose him as a photographer. Definitely worth our money!!! :) We have no regrets choosing Rob. He was wonderful!
Wendy Bachand & Mike Cavanaugh
Wendy: Rob was very professional and very laid back at the same time. I found him on the internet about 6 months before my wedding. I had met with other photographers before him and what they were offering wasn't close to what I wanted. As soon as I sat down and watched his slideshow I knew that I wanted Rob for my photographer. He makes you feel comfortable, works with what you want, gives you ideas, and makes you feel like you have known him forever. If you want a great photographer that will deliver beautiful pictures and make you feel that there is one less thing to worry about then Rob is the photographer for you. I recommend him to anyone whether it is a wedding or some other occasion. His work is beautiful and for the price you will get what you want. There is nothing left for me to say than that Rob is amazing and you will be truly happy with him.
Alice Kitajima & Terry Curtin
Alice: We highly recommend Rob Greer for wedding photographs. Though we had a hard time trying to plan a wedding from out of state, trying to coordinate the photography was probably the easiest part, especially with Rob's professionalism. His website portfolio is an excellent example of his work and he has an extremely helpful page about what to expect and prepare for the wedding in order to get optimal photographs.
Rachel Orocco & Roman Marenin
Rachel: Hello fellow brides! If you want a great photographer, someone who is professional, and makes you feel comfortable you have found him! Rob was wonderful. I was the first and youngest in my family to get married and I had no idea what I wanted. I came across Rob's website and I fell in love with his style. We met w/him for about an hour in a local coffee shop. We looked over his photos and talked to him. The second we stepped out of the coffee shop I told my husband we found him and we didn't look anywhere else. I also loved the way Rob works with each couple. We've never modeled so we had no idea how to pose for the formal photos. Rob suggested an engagement session where we learned what it would be like to pose on our wedding day. I cannot tell you how useful this was. We really felt a connection with Rob he made us laugh and smile. Finally, one less thing to stress about before the wedding. At last, the big day came. Rob gave us easy instructions that even a wedding party of 10 could follow. The biggest tool he gave us was his experience. We had no idea how to cut the cake or throw the bouquet. Rob was awesome. He put down his camera and told us how to do it! Rob had our 1400 pictures on-line within a week of the wedding day. The website was so easy to use that my Grandparents could order them. We love our album! Seriously, Rob is the best.
Katrina Rednour & Rick Antillion
Katrina: I was exceptionally pleased with Rob's attention to detail, professionalism, wonderful personality, was very punctual, answered all my questions very quickly via email. He was always there when I had any questions or concerns. He knew how to organize things to make the day run smoothly. And most importantly he really captured the best photos that are filled with wonderful moments and emotions. Highly Recommend!
Fanny Mak & Benoit Moussier
Benoit: Rob Greer = EXCELLENCY. His astounding talent and remarkable personality combine to create the most incredibly beautiful shots.
Kelly McGehee & Kris Hons
Kelly: Rob Greer was our favorite vendor from the wedding. He works extraordinarily well with people, making our 85 year-old grandmother feel special and getting our 4 year-old niece to smile for the pictures (no easy feat!). He was easy to work with and we remain in touch with Rob today. Rob has an eye for beautiful and unique settings. His eye for design does not stop at the pictures, he designed our wedding album (versus letting the album company choose the design) and I couldn't be happier with the album. Everyone I share it with has nothing but rave reviews and the comment I hear most often is how the album is a complete story of our wedding day. An absolute treasure for my husband and I for many years to come! I recommend Rob to every newly engaged woman I meet!! I want everyone to be as pleased as we are with their wedding photos and more importantly, with Rob.
Lani Coelho & Mark Allen Braithwaite
Lani: Rob Greer was a wonderful photographer for our wedding! He was a joy to work with and helped keep me, the bride, at ease!! He has a great personality but is also very professional! Two of my bridesmaids are also photographers and they were also blown away with his skill and ability! The entire wedding party and all of my family loved working with him. He was also exceptionally well-priced, the best I could find since we were on such a tight budget and the photos turned out wonderfully. You wouldn't know that I got such a great deal by looking at the pictures. They easily looked like they could have cost twice the price! They were very beautiful and I will treasure them always! I recommend him to everyone that I know that is getting married. He also had a very flexible schedule and was very easy to work with!
Julie Delay & Jim Hefner
Julie: 'Practically Perfect in Every Way', this is how my husband and I feel about Rob Greer and his wedding photography. Rob is professional, funny and knows how to please a perfectionist on their wedding day! He takes the time to get to know his clients and I believe this paired with his personality allows him to bring out the best in you and your guests. Rob was able to foresee natural moments and expressions capturing them to be cherished forever. Originally I had found him when searching for a photographer in the area of our venue. I liked his style! It wasn't the same repetitive type of photos I was seeing on site after site. After speaking with Rob on the phone we scheduled an appointment for my husband and I to meet with him. My husband and I discussed our vision for our wedding day and the sentimental significance of our venue. Rob listened and was genuinely excited at the opportunity to photograph our wedding. The three of us clicked and after we left the meeting we knew there was no one else we wanted to entrust with our memories than Rob. If you want someone who is reliable, talented and always professional then look no further!
Carly Thomas Smith & Jacques Smith
Carly: Rob is not only incredibly talented, but so personable. He knows just how to make you feel at ease! You will not be disappointed if you work with Rob!