Frequently Asked Questions
Here are answers to the most frequent questions asked of me as a professional photographer.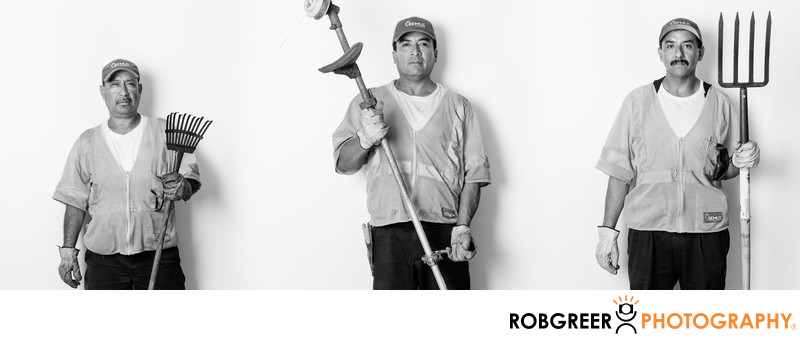 GENERAL INFO
This FAQ answers frequent photography practice area questions. Those specialties include wedding photography, portrait photography, product photography, and event photography.
How would you describe your photography?
It's really, really good.
Do you have insurance?
I'm terribly risk adverse and thus I'm a proponent of excessive insurance. My studio carries $2,000,000 dollars in business liability insurance ($4,000,000 general aggregate), $25,000 in errors & omissions insurance, and full replacement equipment insurance on all gear valued at more than $100.
I also carry a $1,000,000 personal liability umbrella policy. I'm happy to provide certificates of insurance (COI) upon request.
My business liability insurance company is The Hartford, and A+ agency that's widely considered to be the best overall for its highly rated claims service.
What kind of photography equipment do you use?
I use the best equipment in the world. For more information about my gear, check out the detailed Photography Equipment page on this website.
Is your equipment expensive?
I've recently realized that many clients probably aren't aware of the quality and expense of the equipment that I bring to bear on their project.
As an example, for my three primary camera bodies, I could have purchased any one of the following brand new automobiles: Chevrolet Aveo, Chevrolet Sonic, Ford Fiesta, Hyundai Accent, Kia Rio, Kia Soul, Mazda MAZDA2, Nissan Cube, Nissan Versa, Suzuki SX4, or Toyota Yaris.
Although I admit that these cars aren't luxury brands, they certainly represent a larger investment than you might expect to see from many photographers. In addition to the expense of these camera bodies, there are also additional expenses related to lenses, flashes, memory cards, straps, and the wide range of other equipment that I need for almost every project.
As Dr. Hammond of Jurassic Park fame famously said, I've "spared no expense" when it comes to the equipment I use to photograph and process projects that I take on from Houston clients. I'd like to think that this investment translates into helping me create the best possible photographs for my clients. More info about my gear can be found here.
What if you have an equipment failure or computer malfunction?
Have you ever misplaced a file on your computer? Have you ever had a hard drive go bad? As a busy photographer covering weddings, portraits, events, and venues across Houston, I handle hundreds of thousands of image files every year—and every one of them is terribly important.
With that in mind, I've developed one of the most carefully considered and secure methods of helping to make sure that none of your image files are ever lost, misplaced, or damaged.
First, I won't use any camera unless it is capable of holding two memory cards. This feature, typically only available on the best professional camera bodies, allows me to write image files to two cards simultaneously. That means that in the highly unlikely situation where one card fails, there's another memory card available with the same exact set of files thus ensuring that no photographs are lost.
In addition to always writing to two cards, I also only use 64GB or 128GB memory cards. I use these large capacity memory cards because I never need to exchange memory cards during an event. Given the scads of anecdotal evidence I've reviewed, most stories of lost photos occur when photographers misplace memory cards when they are removing cards from their cameras.
By using large capacity memory cards, the photographs never leave my cameras until I've returned to my home studio where I'm in a safe, clean environment and I'm ready to download the images.
If you want to really geek out on this stuff, check out this Wedding Workflow article I published to help other photographers make sure they never lose client photos.
Are you a successful photographer?
I'm sure that by almost any measure most folks would consider me a successful photographer—at least among my peers in Houston.
However, in order to truly achieve success, my work must constantly evolve and improve. The goal that I've set for myself is to always be better than I was last week. And if I can continue to meet that standard, then I believe that I'll ensure my future success.
How long have you been in business?
I made the transition from hobbyist photographer to professional photographer in 2004. If you'd like to read my story, check out About Rob Greer for more information.
How much do you charge?
All my pricing is available online. Just check out my wedding photography pricing, portrait photography pricing, product photography pricing, and event photography pricing.
You charge more than other photographers. Why should we hire you?
There are so many ways to answer this question. Rather than bore you with a long list of virtues, let me instead offer you an answer in the form of a quote sometimes attributed to John Ruskin:
"It's unwise to pay too much, but it's worse to pay too little. When you pay too much, you lose a little money, that's all. When you pay too little, you sometimes lose everything, because the thing you bought was incapable of doing the thing it was bought to do. The common law of business balance prohibits paying a little and getting a lot—it can't be done. If you deal with the lowest bidder ..."
Why did you become a photographer?
My story of becoming a professional photographer began with a nature photography obsession. I soon realized that it would make great financial sense if I could start to write off my incredibly expensive camera equipment.
And with that sole idea in mind, I started down the path of becoming a professional photographer.
What do you primarily photograph?
My primary work is as a wedding photographer, portrait photographer, and product photographer. However, I also specialize in corporate headshots and event photography.
What's your favorite lens?
By far and away my favorite lens is the Nikon AF-S 70-200mm f/2.8G ED VR II. Most of my photographs are captured with this lens.
Do you still use film?
When I was an amateur, I used film. I developed my own work using traditional darkroom chemicals where I experimented with both 35mm and medium format film systems and developed film on my own using traditional chemicals. And I enjoyed that process.
But I'd never use film professionally. Besides the cost, film isn't as reliable as digital capture. Any error and the images are lost forever.
Also, since the work is going to be scanned and digitized, and since digital files can be made to look exactly like scanned film, I see no benefit to "the film look."
Although using film has recently become a popular differentiation strategy in our industry, given the technical and business limitations, I just can't see using a film-based workflow–especially for wedding photography.
Who are your greatest photographer influencers?
John Quincy Adams once wrote that if you're a leader, your actions will inspire others to dream more, learn more, do more, and become more. Those simple words speak to the leadership that has been shown by great creatives who have inspired me in my journey as a professional photographer.
Although I'd hesitate to cite any single photographer or artist as my primary inspiration, I greatly admire the works of Dorothea Lange, Richard Avedon, and Ansel Adams.
How do you prepare yourself before a job?
I lock myself in a closet, turn off the lights, and play Survivor's Eye of the Tiger at full blast on one of my Sonos speakers. And then I chant the following mantra 10 times:
"I'm going to do a terrific job today! And I'm gonna help people! Because I'm good enough, I'm smart enough, and, doggonit, people like me!"
My answer above isn't true. I don't really chant those things. Really. I promise. Why don't you believe me?
Should I practice posing?
You don't need to practice. It's my job to pose you and make you look amazing. You don't have to worry about a thing when you're being photographed by me.
Should we meet in person first?
Some photographers mention that they need to get to know their clients they can create good photographs. And that requirement may be true for those photographers; it was true for me when I was a beginner.
However, with my years of experience and easygoing approach to photographing people, I don't need to become best friends with you before I can start taking amazing photographs.
I have great people skills so I can make you feel at ease, find your real smile, and make great photographs. It's what I do for total strangers every single day.
However, if you'd like to be best friends, let's do it! I'm down. Or not. It's totally up to you.
Do I have to come to your studio to view my photos?
Hell no. Your photos are delivered online and everything is downloadable. I don't use session fees and in-person sales meetings as an upsell opportunity. Instead, my wedding pricing and portrait pricing are all-inclusive and fully transparent.
What photography trends do you avoid?
I typically avoid trendy styles or techniques in my own photography, but I don't fault other photographers who use popular methods in their work. If I was pressed to point out just one thing that's overused, I think some photographers might benefit from using fewer dark and moody filter presets where scenes are underexposed or where colors don't look natural.
What is your honest opinion of the latest Star Wars movie?
After seeing the film twice in the opening 24 hours, I compiled a list of 27 major and minor issues with the Star Wars Episode VIII: The Last Jedi. Those issues ranged from concerns about Leia's superhero flight to Luke's fish-catching methods.
However, the film's nostalgic elements combined with some powerful scenes allowed me to easily forgive those flaws. Viewers who aren't as invested in Star Wars or who are overly invested in Star Wars may not agree with me, but I think The Last Jedi is an incredible film.
What would you like to accomplish this year?
Everything.
What have you learned about creating award-worthy wedding albums?
Less is more.
Were you a good kid?
I was a perfect kid. I never got in trouble. Except for that one time when I was 7 and I decided to demonstrate my film-inspired karate trip moves on my sister. I might have accidentally broken her collar bone. There was no way I could have known about that huge, super-hard root hidden under that soft grass. I gave up karate. But I still enjoy Bruce Lee films.
How do you feel about challenging wedding venues?
The 5th wedding I photographed was in a church basketball gym. There were steel chairs positioned at round tables with plastic tablecloths. There were artificial ficus trees scattered around the room. The reception dinner was catered by IHOP. And the couple was lovely.
I remember being sad when I was photographing that wedding. I felt that the venue and décor were preventing me from creating great photographs. That was my failure as a photographer. I didn't rise to meet the challenge.
Today, I'd love to photograph a couple in a similar circumstance. Instead of being sad, I'd climb a ladder and photograph the ceremony through the basketball netting. Or I'd pull out the bleachers and create an ironic family portrait.
And they served PANCAKES! Don't even get me started on what I'd do with pancakes today. Venues are what you make of them. Even with the most challenging venue, there's an opportunity to see beyond the mundane and create great images.
Who would you most like to have a long dinner with and why?
I've had long dinners with lots of my most favorite people in the world. That's one reason why I'm chubby. But assuming I could pick anyone for a long dinner and assuming there was steak involved, I'd choose Barack Obama. I can't think of anyone else who would be more interesting, gracious, and funny.
What's your weirdest nickname?
In the 8th grade, my classmates called me Cricket. The origin of that nickname speaks to my deep love of financial profit. One bright spring day on a blacktop schoolyard in Dry Prong, Louisiana, a group of kids wagered $20 that I wouldn't eat a cricket. I left that encounter with a new nickname and $20.
What do you believe?
I believe in love, equality, and diversity. I despise sexism, bigotry, and hate.
WEDDINGS
These questions and answers deal specifically with issues of concern to couples and parents who might be involved with wedding planning or who might be making decisions related to wedding photography.
How many photographs will we receive?
I typically deliver approximately 100 corrected photos per hour of wedding coverage and approximately 65 corrected photos per hour of engagement session coverage.
The final number of corrected wedding photos may vary as some weddings may have large wedding parties, elaborate venues, or an abundance of cultural traditions which can often result in more photographs than is typical.
Likewise, other weddings have fewer guests, traditions, or details which might result in fewer photos. For wedding coverage where a second photographer is not present, clients can expect to receive approximately 20% fewer corrected photographs than clients who have included an additional photographer in their coverage plan.
What if I lose my wedding photos?
Then I'll have them available for you. And I won't charge you an archive fee or a recovery fee when you ask for them. I have the original files from every wedding I've ever photographed. So don't run back into your burning house for your wedding photos–because I've got you covered!
Will you hold my wedding date?
In order to book me for a particular date, I'll need both a signed copy of my Wedding Photography Agreement and a 50% retainer payment.
Although I'd love to hold dates for clients who have not yet had a chance to meet with me or who have not yet made their final decision, I can't turn someone else away who might be ready to book me for a certain date.
There are two reasons why I'm unable to hold a specific date . First, I want to avoid the appearance of favoritism—at all costs. I also want to avoid being accused of using pressure-based sales tactics to book clients.
For example, some wedding vendors might encourage clients to book quickly, hinting that another couple is also interested in booking a specific wedding date. That "other couple" may or may not exist.
To avoid those situations entirely, when I receive a wedding inquiry, I'll first look to see if the date in question is open on my calendar. Then, a few days before our scheduled meeting, I'll again check the date and confirm that I'm still available. I don't record the potential wedding date anywhere else and I typically can't remember which dates are currently in contention.
With that strict policy in place, and to keep it fair for everyone, the first couple who is willing to provide me with a signed agreement and retainer will book me for their wedding date.
Do you offer discounts?
I certainly understand that budget is a great concern when you're planning a wedding. And, although I'd love to provide my clients with discounts, my prices already reflect an incredible bargain.
When looking at other photographers with similar skills, similar experience, and similar work, my prices are typically much lower than the fees charged by similarly skilled photographers offering comparable products and services.
Therefore, to be fair to all of my clients, and in light of my already discounted pricing, I'm unfortunately unable to offer incentives or reduced pricing on my products or services.
What matters in wedding photography?
I own a super cute dog and I like mocha coffees and I've won tons of awards. But that doesn't matter. What really matters is that I'll take candid, quirky, and fun photos of you and your fiancé that are positively awesome.
To put it simply, you'll love your wedding photographs. And one day, your children will cherish those photos. And later, your grandchildren will hang those photos on THEIR walls. Which is why I share this story about my grandfather's photo.
You're both going to look super badass in your wedding day photos. So, if you're looking for a really, really, really good Houston wedding photographer, please contact me today. I'd love to tell your story.
Do you cry at weddings?
I never cry at weddings. Unless something touching happens. And then I'll cry. But then I'll deny it.
Will you travel to my destination wedding?
Absolutely! I'll go anywhere if you pay for my travel.
Will you dance at my wedding?
I'm working at your wedding. I don't have time to dance. You're paying me a bunch of money to not dance at your wedding. Besides, I'm a terrible dancer. You should never see me dance.
Will you eat hors d'oeuvres?
I'll eat your hors d'oeuvres if:
you insist more than once that I must taste those magical things
the caterers run out of food and only leftover hors d'oeuvres remain
Otherwise, I won't touch your cocktail hour hors d'oeuvres. There are never enough for your guests and they're too pricey to waste on me. Besides, it's unprofessional for vendors to eat from passed hors d'oeuvre trays.
Will you share a drink with me?
I'll gladly lift a water glass or a Diet Coke when I have a minute, but otherwise I won't consume alcohol before, during, or after your event–even when I'm finished with your coverage and off the clock.
Drinking alcohol reflects poorly on my studio's professionalism, could be misinterpreted by guests, is a potential liability issue, and could impair my performance or judgement.
Do you offer kickbacks to coordinators or venues who recommend you?
Although some wedding industry vendors receive special compensation for referrals, I don't participate in profit sharing plans. For vendors that do participate in revenue sharing, those fees are passed along to clients and I don't think that's fair to you.
That being said, consider myself lucky as I have have worked with many wedding vendors who refer me just because they know that I'll do a great job for our mutual clients. Likewise, I'm happy to refer my clients to other great wedding vendors.
Will you be our photographer or will someone else photograph our wedding?
When you pick me, I guarantee that I'll be your photographer. You'll never be pawned off to associates, assigned other photographers, or be given less than the very best that I have to offer. You'll get me. Every. Single. Time.
Why should we pick you as our wedding photographer?
There are 4,327 reasons why you should pick me as your wedding photographer. However, in the interest of brevity, here are a few of the best reasons:
I smell good.
I'll take amazing wedding photographs.
I have more experience than many other wedding photographers.
Every year I take 100,000+ photographs. I'd like to take yours too.
My pricing is simple, transparent, and a great value.
I'll capture the fun, joy, and happiness of your wedding day.
I'll use the best camera equipment available.
I pay my taxes and have a business license.
I carry liability insurance, equipment insurance, and E&O insurance.
I'm ridiculously serious about the long and short-term safety of your photographs.
I understand the importance of family.
I have the skill to photograph rapidly evolving and complicated situations as they happen. Without those skills, important wedding moments can be missed—moments that can't be recreated.
I'm highly motivated. My reputation is on the line every time I photograph a wedding. I therefore have a strong incentive to do an amazing job—especially in the age of the Internet where every aspect of customer-service is a matter of public record.
I really, really, really want you to be happy with your wedding photographs.


How do we know that you'll do a good job?
I've photographed 300+ weddings since 2004. Those varied experiences working with hundreds of different couples at hundreds of different venues lends me a level of practical and artistic experience that I'll bring to bear on your wedding day.
But the real proof is in my vast public portfolio of wedding photography. And that work reflects the kind of photography you can expect from me on your wedding day. I also double promise pinky swear that I'll do a great job. If that doesn't do it for you, check out a few reviews from past clients.
Do you provide digital files?
Yes. You'll receive selected and corrected full-size, unwatermarked JPG files.
Will you convert our photographs to black & white?
I provide full-size color photographs. On request, I'll also provide you with a set of full-size black & white JPG files free of charge.
That's a really big deal and a unique differentiator for my studio.
Do you add special effects to our wedding photographs?
For my preferred esthetic, when correcting or retouching photos, I don't use actions & filters, textures, selective color, color toning, high dynamic range (HDR), or other similar "Instagram-like" editing techniques.
Although I've seen and even admired examples of photographs that were retouched or edited using those processes, I tend to follow a more basic esthetic founded on classical and established photographic techniques. Looking at photography over the last hundred years, I've studied styles and fads and I've observed how they come and go.
And with that research, I've realized that one aspect of photography always remains the same. Timeless photographs are most often well-exposed and technically proficient images that tell a story or boast an interesting composition. The same truth cannot be said for photographs edited or retouched a certain way based on trends. Images like those may become cliché and fade in popularity.
I believe that avoiding special effects while retouching increases the likelihood that my photographs will maintain universally appealing longevity.
Will you scout our venue before our wedding?
Every year I work at many Houston wedding venues that are entirely new to me. If I'm working at a new venue, I typically arrive quite early and take a detailed look around the property and surrounding areas.
At that time I'll preconceive a few loose ideas for wedding portraits. On occasions where I need to arrive at a venue and immediately start working, I quickly assess the venue or property, evaluate the light to see how it might best be used to complement my subjects, and then capture photographs that hopefully amaze and inspire my clients.
To me, the most important consideration is the light. After the light, I look to my subjects. And after I have made the best of my subjects in the available (or created) light, then I look to taking advantage of interesting elements that the venue has to offer.
When will we see our wedding photos?
I'm contractually obligated to present you with all of your wedding photos within 30 days. However, you'll often see them much sooner, typically within 2 weeks.
Are you a "natural light" photographer?
As one of my mentors sometimes said, "When natural light is available, I use it. When it's not, I make my own."
What happens if you can't photograph our wedding?
In the highly unlikely event that I am injured or become ill, I'll secure a replacement photographer who has a skill set similar or superior to mine. When looking for my perfect replacement, you should know that my best friends are wedding photographers.
And many of those photographers are of worldwide renown and charge thousands of dollars more for their photography than I do for mine. Those are the folks who I'm going to be calling if I'm ever in a bind.
That being said, if a replacement cannot be found or if you find my suggested replacements unacceptable, then I'll refund your retainer and all money paid to date, less any monies for services already rendered.
What are your payment terms for wedding photography?
To book me for your wedding, I require a signed agreement and 50% retainer. Upon receipt of the signed agreement and retainer, I'll ensure and guarantee my availability for your specific wedding date. For that reason, the retainer is non-refundable and non-transferable.
The remaining balance is due no later than 30 calendar days before your wedding. For wedding-related payments, I accept personal checks, cashier's checks, money orders, and cash. Credit card payments are subject to my non-discounted wedding photography pricing.
Can we provide you with a wedding photo list?
Although I'll work closely with you as we develop your family photo list — and we'll use that list for your traditional family portraits — I don't work from a photographic checklist during the rest of your wedding day.
Although old bridal blogs may recommend that you provide a checklist to your photographer, my experienced peers and I all agree that working from a lengthy list on a busy wedding day is virtually impossible and incredibly limiting. In fact, providing me with a list will most certainly be a distraction and may thus impact my ability to work like I always work.
If I'm concentrating on a checklist of photos that I must capture throughout the day, then I'm not concentrating on the 1,000 other important things that I think about each hour of the day. To put it another way, working from a list would slow me down and alter the way I photograph weddings.
If you need a photograph of something important that you think I won't notice or if there is a single photo that you saw on Pinterest that you absolutely need me to capture at your wedding, then by all means tell me about it and I'll do my best include that in your coverage.
But otherwise, please trust to my experience and photographic storytelling experience. I'll be sure to capture the most important moments of your day (and many, many moments that might not be so momentous).
Do you need photos to identify important people at our wedding?
Although celebrity event photographers sometimes use a "tip sheet" to help determine who they need to photograph at events, wedding photographers typically photograph things more spontaneously and given the amount of work to be done, can't constantly refer to a tip sheet.
One suggestion I always have is that if the family member is important, provide them with a boutonniere, bouquet, or corsage since we always have our eye out for people wearing flowers as it's a signal to us that they're pretty important family members or members of the wedding party.
How many hours of coverage do I need?
The answer to this question is almost always "it depends" so it's hard to provide an answer that would be applicable to everyone. However, as a starting point, let me begin by saying that I don't need to be there for your entire wedding day.
For instance, at the reception, I can cover all of the typical traditions in less than 3 hours (including first dance, parent dances, toasts, cake cutting, bouquet toss, garter toss, and several songs of the open dancing).
Most of my clients don't need hours and hours of open dance coverage – unless you really want me there to cover that sort of thing. Most clients who have 150 or more guests typically select 8 or 9 hours of coverage.
Clients with smaller weddings typically select 6 or 7 hours of coverage. Fewer than 5% of my clients select 10 or more hours of coverage.
Just get in touch and I'd be happy to provide you with options so you can better understand your potential investment.
Do we need an additional photographer?
The answer to this question is almost always yes — except for the smallest, most intimate weddings. More information about my reasoning behind this belief and pricing details can be found on my additional photographer pricing section.
Do you photograph LGBTQ+ weddings?
I have a deep love of same-sex weddings–probably because I've been an ally vocal advocate for marriage equality for many years before same-sex unions were legal anywhere in the United States.
Do you have any advice on how to look my best?
One way to help ensure that you look your best on your big day is to complete all tasks and decisions related to your planning a week before your wedding. You'll likely feel lots of stress during the final days leading up to your ceremony. That can be terribly exhausting for couples.
That exhaustion can impact both your physical appearance and your general mood on your wedding day which in turn impacts your photographs. Making those last minute decisions a bit earlier in the week will leave you time to relax and be more free to enjoy those last days leading up to your wedding.
Do you have any advice for wedding guests?
If you've been honored with an invitation to a friend's wedding, don't be the guest who wears an outfit that upstages the couple. Remember, it's their day so take a minute and reflect on whether or not it's appropriate for you to wear that spectacular neon pink dress and five inch heels you bought a few months ago.
Although you probably look really great in that ensemble, you don't want to be the one person standing out in every photograph where groups of guests are featured.
FOR STUDENTS
Several times a week I receive email inquiries from students enrolled in photography classes. These emails typically share how their instructor asked them to contact one of their favorite photographers and ask questions about their life and their work.
The students who contact me always ask the same questions, so I'm providing those answers here as a matter of convenience.
How long have you been a professional photographer?
I've been a professional photographer since 2004.
Did you need an education to become a professional photographer?
I'm don't have a degree from a photography school or organization. However, over the years I've attended dozens of workshops and classes. I simply can't recommend pursing formal photography degrees, because I feel that you can teach yourself this craft at a fraction of the price and with much greater speed if you are truly dedicated to learning further.
Taking this idea a bit further, if you're considering an expensive private art school, you should be aware that only a few students will ever achieve success in their fields to the point of justifying the incredible expense of attending some schools.
I have dozens of photographer friends who are in hundreds of thousands of dollars of debt from art school and are barely making enough money to pay rend much less pay back their loans. Although there are certainly success stories shared by graduates of these prestigious art schools, I would caution you to avoid those kinds of debt traps.
What's the most rewarding part of your job?
The most rewarding part of my job is being able to choose the jobs that I want to pursue. This freedom allows me to work with who I want, when I want.
What was or is your dream photo job?
The next project that will bring me the most joy. Or the most money.
Do you hire interns?
Although I'm often approached by prospective interns, unfortunately I don't have enough time available to provide the exchange in value someone deserves as an intern.
Do you have any advice for an aspiring photographer?
Pursue a business-related degree in college and work on your photography in your free time. After college, pursue a full time job in the business sector as you build your photography business.
Achieving success as a full-time photographer is difficult, and so it's often best to have a good foundation in business before pursuing it full time.
What are the starting salaries for photographers?
Beginner photographers can expect to earn about $21,000 per. After you've been working for several years and you've started to become good at your job, you can expect to earn up to $45,000 year. Top photographers with lots of experience and who are in salaried positions earn about $85,000 per year. Top freelancers can earn even more.
But it's important to remember that most photographers can't find salaried work and most fail at freelancing. There are far more lucrative professions out there that offer greater chances at success.
Starting over, what would you have done differently?
While carefully pondering how to answer this question, I've realized that there really isn't anything that I would have done differently.