Houston Portrait Photographer
I am a portrait photographer in Houston specializing in personal, corporate, and editorial portraiture.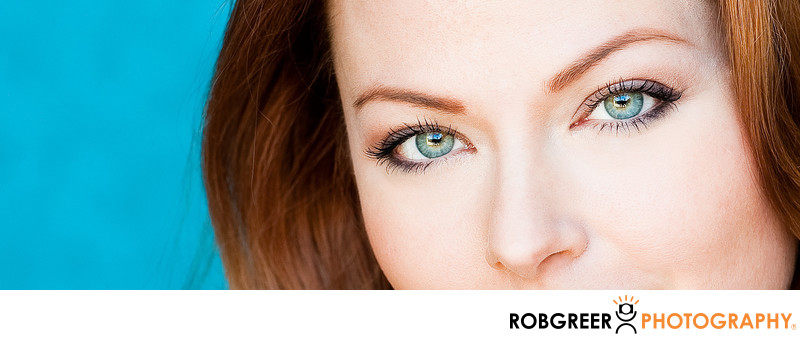 I can make powerful executives look like real humans; and I can make real humans look even better. I also take pretty good headshots.
I'm a portrait photographer and headshot photographer serving the Houston area. For examples of my work, please view my portrait photography gallery.
Portrait Photography Styles
Studio Portraits - photographs of individuals and families using special studio lighting. These photos are typically taken at my studio although I sometimes work on location.

Environmental Portraits - photographs of individuals and families using natural light. For these photographs, I work near my studio, on location, and at client homes/businesses.

Corporate Headshots – photographs of one or more business executives. I typically use studio lighting, usually at client locations.

Photos for Internet Dating – photographs for subjects who need photos for use on online dating sites like Match.com, eHarmony, Tinder, and OkCupid.
Corporate Headshots
Corporate headshots (aka head shots) are often a company's most important client-facing marketing materials. These photographs highlight the "people side" of your business.
Houston clients often hire me as their headshot photographer because I first ask the important questions needed to understand a company's brand and the image they're trying to foster in their clients.
Although I specialize in several photographic styles, most corporate clients ask me to photograph their staff in a manner like examples seen in my corporate headshot gallery. If that style isn't what you have in mind, you may want to look at examples found in my studio portraits gallery.
If you're interested in a corporate headshot session for you or your company, please see my corporate headshot pricing for fee-related information.
Environmental Portraits
Environmental portraits refer to portraits of individuals and families taken using natural light. These photographs are typically captured outdoors although in some cases I will use window light only for indoor portraits. You'll see examples of this kind of portraiture in my environmental portrait gallery.
When we meet for the first time on the day of your session, we'll discuss what you'd like to accomplish during your session. Through our conversation, I'll get a better understanding of your goals as well as your aesthetic preferences.
Before we start, I'll take an inventory of your physical characteristics and discuss the factors that might be of concern to you in your photographs. I'll discover your requirements and translate those needs into photographs set within my unique photographic style.
For more information about where we can meet to capture these portraits, please review my helpful article titled Houston Area Portrait Locations. You may also want to review my portrait photography pricing information.
Studio Portraits
Studio portraits are photographs of individuals and families, typically taken at my home studio or sometimes on location using studio light sources. The specific type of light source I use varies based on your portrait needs.
You'll see several examples of my work in my studio portrait gallery. Or, if you're interested, you can also view my portrait pricing information.
When we meet, we'll first discuss what you hope to accomplish with your session. Through this conversation, I'll gain a firm understanding of your goals—whether you're looking for a contemporary portrait, family portrait, business portrait, a headshot, or even promotional photos.
As part of this process, I'll take a careful inventory of your physical characteristics and discuss the factors that are of the greatest concern to you in your photographs. In other words, if you want to emphasize your hair, eyes, lips, or one side of your profile over another, I'll discover your needs and translate those desires into spectacular photographs.
ZED and Comp Cards
A ZED or comp card is a promotional card used by models or actors. A typical design often includes one side that displays the model's best headshot, name, and phone number while the reverse side will show a few more photos in unique styles along with measurements and professional experience.
Although the term ZED card is commonly used interchangeably with the term comp card, they're not actually the same thing. A true ZED card is like a comp card but is usually shorter and folded into three sections. When viewed from above, partially opened, it looks like the letter "Z." The ZED card was given its name because the letter "Z" is pronounced as "zed" in England, where the card first appeared.
If you want to become a successful model, your look must appeal to advertising agencies and corporations. They must believe that your face and body would complement their product and therefore increase sales.
I can capture the many different photos required to get you noticed. What's more, these images can all be captured within a single photo session with multiple wardrobe changes against a variety of settings.