Top Houston Portrait Locations
This planning guide offers an exhaustive list of recommended Houston portrait locations.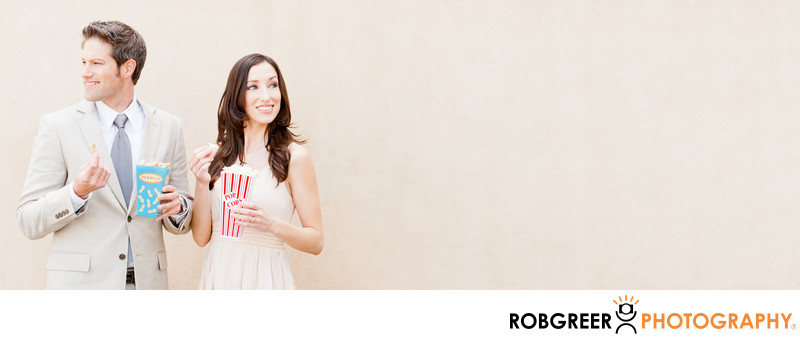 Challenges
Regular people can take pictures almost anywhere. Professional portrait photographers aren't so lucky. Our work is restricted at many locations.
For example, governments often regulate photographer access to public property like parks and government buildings. Similarly, private property owners sometimes enforce professional photography restrictions.
Basic Tips
In most cases, you'll be happiest with locations where there aren't many people. To make that happen, early morning sessions and mid-day weekday sessions work best.
For downtown Houston locations (in the urban center), it's best to start before businesses open when the sidewalks are deserted.
It's easier to create photos free from background distractions at locations where fewer people are present. As a professional portrait photographer, I can make an place work, but it's always easier for everyone if you select ideal locations over challenging locations.
If you prefer multiple portrait session locations, keep in mind that my time is continuous from our start time, you'll receive fewer photos than if we work from a single location unless extend my time to account for travel.
If you have a portrait session location in mind, let me know your preferences. We'll discuss all benefits, logistics, challenges, and solutions so your session will come off flawlessly.
Favorite Locations
My location preference considerations include visual appeal, ease-of-access, and background variety.
I've photographed thousands people at hundreds of locations over my 15+ year career. Contact me today to learn more about my favorite local locations.
Not Ideal
Some locations are more difficult than others. Doing things the easy way is always preferable, but if you really want portraits in a less-than-ideal location, we can make that happen.
off limits
These locations are usually unavailable unless you have connections with a store owner, manager, or politician. Or you can also gain access if you have sizeable permit budget.
Banks
Federal Buildings
Grocery Stores
Houston Zoo
Library Interiors
Malls and Retail Centers
Museum Interiors
NRG Stadium
Police Stations
Private Gyms
Rail Yards
Railroad Tracks
Restaurants
Retail Stores