Concept Projects
If you want something different for your portrait session, let's brainstorm and come up with something magical.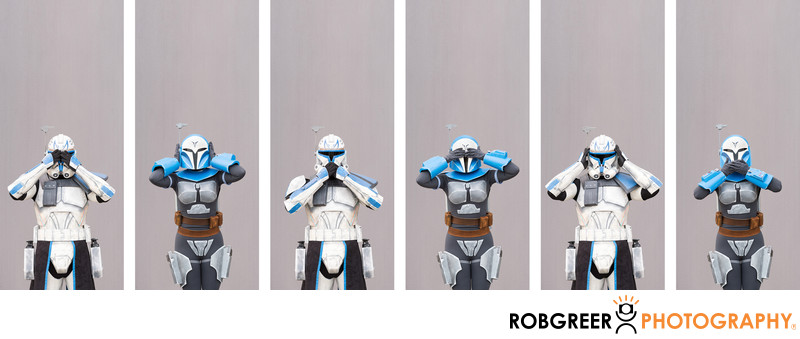 During a typical engagement session we'll work together to create beautiful portraits of you and your fiancé. However, given the constraints and intent of most sessions, we're taking individual photographs; we aren't telling a story that has a beginning, middle, and end. That kind of photography is typically referred to among photographers as an editorial shoot.
If you're interested in kicking it up a notch and you want something very different from a typical engagement session, let me know and I'll fill you in on what makes an editorial shoot with me superduperamazing™.
It takes a bit more time to plan (sometimes a lot more time) and it costs a bit more (sometimes quite a bit more), but when we're done, you'll have engagement photographs more spectacular and unique than any you've ever seen. As an example, the photos featured in my 501st Legion Album are from a superduperamazing™ session.