Trade For Print (TFP)
Information about trade for print portraits and how models and photographers benefit.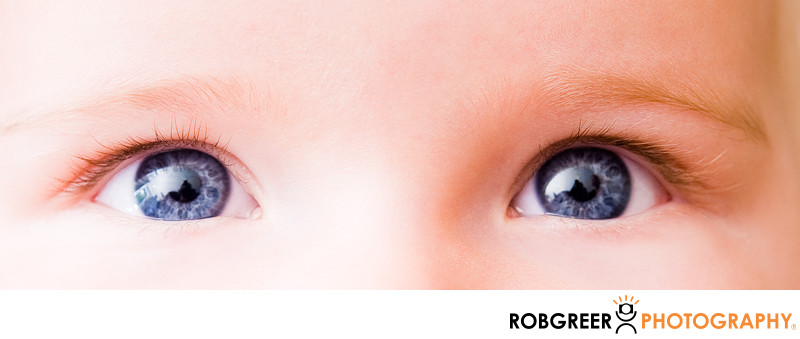 Model Opportunities
I sometimes assist select actors and models interested in building photography portfolios. This is done on a Trade for Print (TFP) basis. TFP is also known as time for prints and test for prints. However, I'm busy with paid projects and only infrequently select unsolicited candidates.
All models under 18 must be accompanied by a parent who must remain in the studio during the entire session.
Unless prior permission is granted, chaperones for adult models must be of the same gender as the model and shouldn't be a parent, minor, or significant other.
All models or guardians are required to sign my adult model release or minor model release upon arrival.
If you'd like to apply, send an email with the following information.
name
age
height
weight
dress size (if female)
current full-length selfie
current close-up face selfie
I only respond to emails that contain all requested information. Please don't call or text. I won't work with you if you don't follow these directions.
Opportunities for Makeup Artists & Hair Stylists
I'm always looking for new makeup artists as well as hair and wardrobe stylists who'd like to work with me (and my clients). If you'd like to apply, please send me an e-mail with your name, phone number, resume, and a link to photographic samples of your work. I'd be glad to consider you for upcoming in-house projects.
Based on how well we work together on that project, I'll make a determination as to our chemistry and your skills in terms of future projects (or if I'm going to add you to my referral list for my clients).
To ensure the integrity of the staff working on my paying projects, I've made it my policy to never introduce artists or stylists to clients until I have first worked with them on at least one paying or Trade for Print (TFP) project.
Understanding the Mysteries of TFP
There are many new models, parents of models, and individuals who'd like to be models but are not with the concept of Trade for Prints (TFP). For that reason, you may be interested in reading this short article that explains what you might expect when you work with a photographer on a TFP basis. Please let me know if you are located in the Houston area and are interested in learning more about TFP opportunities with Rob Greer Photography.
TFP Defined
The premise behind a Trade for Print (commonly referred to as TFP) photo session is quite simple— neither the photographer nor the model charges for his or her time. Instead, in exchange for the model's time, the photographer compensates the model with photographs. This agreement results in a fair and equitable exchange of time for photos with no money changing hands.
Working under a TFP arrangement, models are able to add photographs to their portfolios without paying for photography services. This agreement also allows models to practice their craft— working with many different photographers under various conditions and in many different environments.
Photographers are motivated to work under a TFP arrangement in order to improve their skills while building their own professional portfolios. Other motivations for photographers might include a desire to work with exceptionally attractive or interesting models, testing new equipment, experimenting with various lighting techniques, developing content for a personal project, or simply embracing their passion for photography.
In years past, under a TFP agreement, models were commonly provided with physical photographic prints. Since these prints were expensive, the TFP agreement usually stipulated that only a certain number of photographs would be provided as compensation. However, with the advent of the digital age, photographers commonly provide electronic files to the subjects.
In other words, instead of the subjects being provided with physical photographic prints, the model is instead compensated with JPGs. One benefit of this more modern arrangement is that the model will commonly receive all of the photographic images from the TFP session instead of only a few photographic prints. Likewise, the photographer is spared the expense and effort of providing printed photographs for the model. This arrangement is therefore often a winning combination for everyone involved.
Model Releases
Most photographers working under TFP arrangements require a Model Release. Although some models and photographers might find themselves intimidated by this document, the Model Release is simply a legal contract intended to protect the rights of both the model and the photographer.
Models should always read and fully understand the Model Release prior to signing the document. There are usually several components to a comprehensive Model Release document. Models as well as photographers should ensure that each of the following considerations— addressed in each of the following sections—is addressed within the Model Release document.
Compensation
One purpose of the Model Release is to define the compensation the model and photographer will receive from agreeing to participate in the photo session. The release should clearly define what the model will receive— specifically the number of images, the type of images, the format and size of the images, as well as the distribution method which might include a CD, thumb drive, electronic download, or printed photographs. TFP photography sessions are usually held under the assumption that images created during the course of the project are intended for purpose of self promotion only.
Unless otherwise stipulated in the model release, neither party should be allowed to sell these photographs to a third party unless additional compensation is negotiated on a per-case basis. The Model Release should clearly state this requirement and also offer stipulations as to how the model or the photographer might be compensated if a photograph is sold at a later date.
If the photographer schedules a photo session with the primary intent of creating images to sell, the photographer should hire the model outright or make specific predetermined arrangements for deferred payment if a sale is made. Commercial photo sessions should never be held under the auspices of TFP.
Permission to Reproduce
The Model Release should include a statement that provides explicit permission for the model to reproduce the images provided by the photographer. Many photo labs and service bureaus won't provide photographic prints of professional photographs without written permission from the photographer.
Copyright
Although the model is featured in the photographs, federal law stipulates that the copyright for these images is retained by the photographer. The Model Release does not provide the model with copyright ownership; instead, the release provides models with clearly defined parameters under which the photographs may be used.
Photographer Feedback
To make the most of your session, it's often helpful to ask the photographer to pick his or her favorite photograph from your work together.
The photographer will often pick a photo that you'd not consider a favorite on your own. However, the photographer may view that particular photograph as exceptional for stylistic reasons including the pose, makeup, or lighting. If you ask the photographer about why they picked a particular photograph, you can often gain insight into why certain photographs may be more appealing than others.
Retouching
You should ask the photographer if he or she will provide you with the electronic versions of any images they elect to retouch from your session. The photographer is usually happy to comply with your request as he or she often prefers that you only display the best examples of their work.
The photographs you may receive immediately after the session are mostly likely images straight from the photographer's camera. They usually haven't been adjusted in any way. You'll find that photographs adjusted by the photographer are often far superior in terms of quality.
If there are photographs from your session that you'd like to have retouched, you should consider contacting a professional photography service bureau that provides retouching services.
You may also wish to ask the photographer if he or she provides retouching. Most photographers offer that service for a small fee. It's important to remember that the small amount of monies you may pay for retouching will make a huge difference in the quality of your final photographs.
Citing the Photographer
If you have your own web site or if you're posting photographs on a modeling site, you should always create a citation for the photographer and provide link back to the photographer's web site. If the photographer features your photos on his or her web site, you should also ask them to link to your site or portfolio.
The same can also be said for any makeup artists or stylists who may be working with you on a TFP basis. They too will be using the photos on their web sites. This cross promotion can often result in new work for all parties involved. At the worst case, this linking can sometimes help increase your visibility in search engine rankings.
Reprint This Article
If you're a member of the media and like to republish excerpts from this article, please contact me with detailed information about how you would like to publish this information. I'll then send you official permission along with a short biographical note that you can post on your site or within your publication.