Villa Del Leon / Palisades Villa
Natasha and Ben were married at Villa Del Leon (also known as Palisades Villa), a private estate in Malibu.
Unique Event
This album showcases the first wedding held at this venue. Ben is a location scout and became aware of this estate as he was scouting for TV locations. When he and Natasha decided that they wanted a singularly unique location for their wedding, Ben contacted the property owners and arranged to book this exclusive location for his wedding.
As a wedding photographer in Houston, I've photographed countless venues in my career. However, very few can compare to the amazing Villa Del Leon in terms of location, views, and decor. This venue is now being marketed as Palisades Villa.
Villa Del Leon Photographer
The Villa Del Leon is a one-of-a-kind private estate in Malibu that's visible from the Pacific Coast Highway.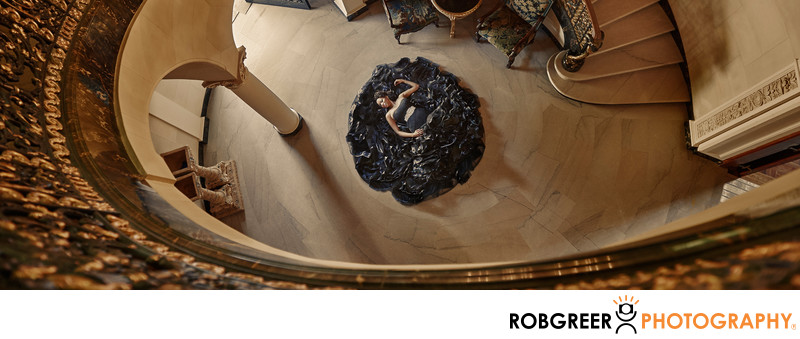 Visible from the Getty Villa and overlooking the Pacific Ocean, the Villa Del Leon is truly spectacular. In fact, it's such an impressive landmark that it's often confused as being part of the Getty Villa Museum by people driving by on the Pacific Coast Highway.
This unique private estate is not a typical wedding venue and as of this writing, I am the only wedding photographer who has ever photographed a wedding ceremony at this amazing venue.
For more photos and to see how this estate looks today, check out the wedding album that I created from a recent event at this venue.
ESTATE HISTORY
Villa Del Leon construction began in 1926 with a construction budget of nearly $1,000,000. That was quite a hefty sum equaling just over $13,000,000 in today's adjusted dollars. Los Angeles architect Kenneth A. MacDonald, Jr. designed the thirty-five room mansion and almost every room has a view of the Pacific Ocean or the Santa Monica mountains. It also boasts 10,277 square feet of living space.
The mansion was named after its original owner, Austrian-born business mogul Leon Kauffman who made his fortune in wool processing. He built this impressive mansion to fulfill a promise that he made to his wife Clemence. Kauffman promised Clemence a castle by the sea and even by today's standards, he certainly kept his word.
VENUE ARCHITECTURE
This home is a classic Beaux Arts structure with Mediterranean accents that harkens back to ancient Italian coastline villas. Upon entering the home, you'll see a huge marble staircase in the entry hall featuring an elaborate wrought-iron stair rail created by craftsman James C. Kubic.
If you look closely at the details, you'll see that Kubic incorporated ram heads into the wrought-iron design as a reference to Kauffman's wool business. The estate also contains a library with coffered ceilings, mahogany-paneled walls in the master suite, and a 35-foot tall living room ceiling with hand-stenciling.
The Kauffmans lived in this home for just a few short years as Clemence died in 1933 and Leon died in 1935. Then, for almost 20 years, the Villa was unoccupied except for a single caretaker and his pet dog.
Although several attempts were made to sell the house, it was eventually sold at auction in 1952 for only $71,000. However, things have since been better for this property. When it was last listed, the restored Villa Leon was presented for $14,500,000.