Getting Ready for Portrait Sessions
Advice for portrait photography, headshot photography, boudoir photography, and engagement photography.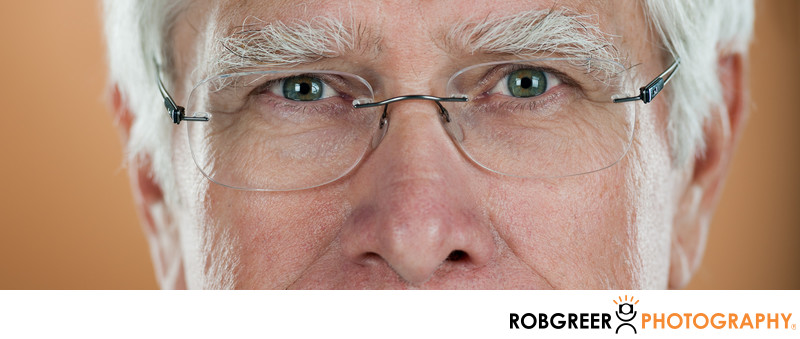 Ignore suggestions you don't like. These aren't rules. Selecting underlined text reveals more information.
General Suggestions
Bring multiple outfits. More is always better.
Make sure clothes fit. People often gain or lose weight. Check now.
Jackets should button properly. Collared shirts shouldn't be loose or tight.
Fabrics fade. Consider new outfits. Stores have lenient return policies.
Avoid white and neon clothing. Bright clothes distract.
Bare arms and shoulders grab attention. Avoid sleeveless apparel.
Ditch strong patterns, thick stripes, and logos. Solid colors are safe.
Darker colors are slimming. Truth.
On-trend apparel dates photos quickly. Think timeless.
Guys need snug v-neck undershirts. Don't let undershirts show. Sweat sucks.
Prevent wrinkles. Dress when you arrive.
Avoid bold accessories unless that's your signature look.
Bring your glasses. Anti-reflective lens coatings are best.
Manicures are recommended—for both men and women.
Choose neutral fingernail polish.
Shave immediately prior. Closely.
Trim nose and ear hair. Think tweezers.
Check your fangs. Food debris isn't pretty. Toothbrushes are handy.
Natural makeup beats makeup counter makeovers.
Arrive hair and makeup ready.
Bring nipple covers when wearing braless blouses.
Avoid bad traffic, national news, doom scrolling, and rushing stress.
Don't come hungry. Hangry is real.
Start drinking water today. Reduce puffiness, wrinkles, and pore size.
Don't bother practicing posing or expressions. I'll take care of that.
Empty your pockets. That includes your phone.
Studio Portrait Info
Bring your apparel and bags to my studio.
You can change in my studio or a nearby restroom.
We'll lock the studio if you'd also like outdoor portraits.
Most studio portraits are 3/4 length (mid thigh) so shoes aren't needed.
Outdoor Portrait Ideas
Wear a tank top or undershirt and change clothes faster.
I own a changing tent. Let me know if you'll need it.
You can change clothes in your car. I'll stand guard.
Engagement Portrait Tips
Choose coordinating colors—not matching colors.
Cocktail attire always looks great. But you do you.
Pick sensible shoes. Or not. We walk everywhere.
Don't wear cargo shorts, cargo pants, khakis, sweats, leggings, athletic shoes, or flip-flops.
Corporate Headshot Hints
White and light-colored clothing is suitable under dark business attire.
Choose well-fitting shirts. Loose fitting or tight-collared shirts ruin photos.
Dating Portrait Recommendations
Bring what you'd wear on your first date.
Bring what you'd wear on your second date.
Bring what you'd wear on your third date.
Then don't wear those clothes on your first, second, or third date.
Ideal Wardrobe Colors
Choose wardrobe (and makeup) colors that complement your skin-tone, hair color, and eyes. These color schemes and their complementary colors are traditionally segmented into four groups, and named for the seasons Winter, Summer, Autumn, and Spring.
For more information about selecting the best colors for your wardrobe and your makeup, I recommend the book Color Me Beautiful by Carole Jackson. Although this book was originally published in the early 1980s, the content remains timeless.
Winter
Winter complexions have dark or very light hair. Skin tones are often pale white, olive, or dark. Many Asians, African-American, Hispanic, and natural white-blondes fit within this coloring category. Intense colors like black, navy blue, red, and hot pink are ideal along with lighter colors including pastels in blues, pinks, and yellows. It's always best to avoid brown earthy tones along with subdued colors like beige, orange, and gold.
Autumn
Autumn complexions have golden skin undertones that can be described as pale peach, golden beige, or golden brown. Individuals with red and brown hair and golden or dark eyes fit in this category as well as some individuals with golden brown or black hair. Colors that are most complementary include rich warm colors like camel, beige, olive, orange, gold, dark brown, and warm gray. Colors like black, white, pastels, and blue tones should be avoided.
Summer
People with Summer complexions have very pale skin with pink undertones. Many individuals with natural blonde hair and sometimes brunettes with pale skin and eyes are often segmented to this category. Since there's not much contrast between the skin, eyes, and hair of someone with a Summer complexion, clothing choices are particularly important. For the best results, try to choose neutral colors and pastels. Some excellent color choices include powder blue, dusty pink, mauve, lavender, plum, and pale yellow. Vivid colors, earth tones, black, and orange should be avoided.
Spring
People with Spring complexions have subtle golden skin tones that are usually creamy white or peach. Individuals with this coloring usually include natural golden blondes, auburn, or strawberry blonde redheads. Members of this group also often have light green or blue eyes as well as freckles and rosy cheeks. Colors that are most complementary include pale, soft colors like peach, camel, golden yellow, golden brown, aqua, ivory, bright greens, reds, blues, and coral. Colors like black, white, and dark or dull colors should be avoided.
Eyeglass Tips
If you commonly wear glasses, headshots and portraits should show you wearing those glasses. But glass glare is real.
Glass lens reflectivity varies based on coatings, quality, and shape. With better anti-reflection coatings, glass glare is minimized. I also use photography techniques that minimize glare further. And I have ways to mitigate the issue when we can't get the glare out.
If your glasses don't have an anti-reflection coating, consider removing your lenses, asking your optometrist to remove your lenses, or borrowing blank frames.
Alternatively, if you're considering new glasses, Warby Parker offers a free try-on service. Choose 5 frames from their website and they'll send you test frames with a 5-day try on period. Shipping is free both ways.