Wedding Tips: An Introduction
Wedding planners, coordinators, and family members often have a preferred way of scheduling time for wedding-day traditions and the corresponding photography.
Some of those scheduled events include getting ready, a first look, wedding party photos, the ceremony, family portraits, and reception traditions like the first dance, parent dances, cake cutting, bouquet and garter toss, and dozens of other small happenings.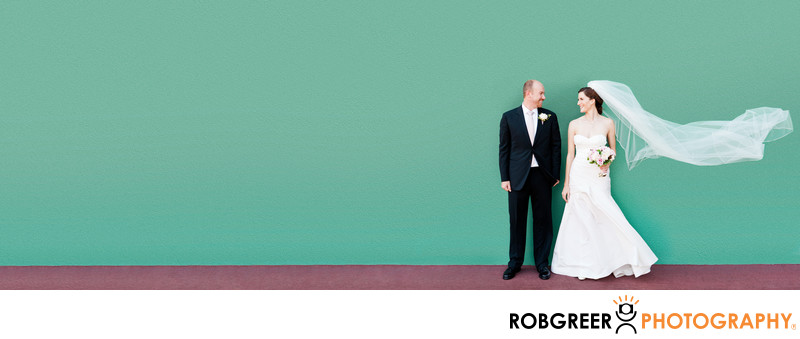 My scheduling and planning recommendations I share are based on over 11 years of experience as a professional photographer where I've photographed over 250 weddings. That experience has provided me with a deep knowledge of factors related to wedding-day scheduling in general—particularly how certain scheduling considerations can affect the photography. By setting aside the time I recommend and scheduling reception events in a certain order, I can help you and your guests look their best while reducing the number of potentially unpleasant wedding-day surprises. As Tom Cruise's character proclaimed in Jerry Maguire, "Help me, help you."
One of the most important things to remember is that your schedule is unlikely to survive the day. In other words, at many weddings I photograph, the timeline often slips. For example, these delays are common:
makeup application takes longer than expected
hair styling needs to be redone
the flowers don't arrive on time
apparel needs last-minute steaming
bridesmaids take longer than expected to get dressed

buttoning buttons

or lacing

laces on the bride's dress cause delay

packing up to leave the room causes a mad scramble
traffic delays you, your wedding party, or your vendors
entering and exiting vehicles takes time even for smaller wedding parties
finding nearby parking can be a challenge for everyone
And you really should be aware that no matter how well you plan, one or more of these issues can affect your wedding. But if you simply set aside the recommended amount of time in your schedule and I can help you overcome issues like those I've mentioned.
When all is said and done, final scheduling decisions are up to you and I'll work within whatever framework you provide, continuing to advise you in the best way I know how. In other words, I'll happily work within the constraints of your final schedule—even if that final plan doesn't align with my recommended ideal.
In order to have the best outcome on your wedding day, I recommend that you involve me early in your planning so that I can provide you with important information related to how certain choices might affect your wedding day. By providing me with early input, you may be able to avoid an occasional gotcha that might not be correctable as you get closer to your wedding date.
Plan for the Day
Please consider reading my thorough my extensive overview of wedding planning information. The time investment you make here will pay great dividends as you plan your wedding day. The times listed next to each of these segments represents the typical minimum amount of coverage needed.
Additional Information
In addition to planning out your schedule, you should also consider the other factors that might affect your wedding day including your other wedding vendors and how to choose the best wedding venue.
Copyright © 2017. Duplication of this actively monitored content is strictly prohibited and aggressively pursued. Los Angeles Photographer Rob Greer, 1439 Las Lunas St, Pasadena, CA 91106 - (626) 523-3123 - info@robgreer.com - Privacy