Wedding Photography Retouching
I prefer delivering natural and authentic wedding photographs over images that are overly retouched.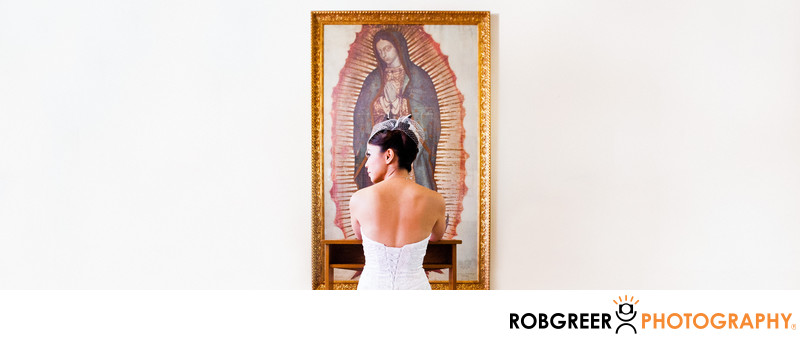 Selection
Selected photographs include images that reflect my best quality of work and represent the most important moments from your wedding.
Rejected images may include duplicate or near-duplicate photographs, unflattering images, closed-eye photos, out-of-focus photos, images that reflect negatively on individuals, or photographs that don't meet my minimum standard of quality.
Selection of photographs is included with all coverage.
Correction
Corrections include adjusting the color, modifying the exposure, adjusting contrast, and cropping images. This kind of correction provides you with great-looking images.
If you need more from your photography, then you might also consider moving forward with retouching. All photographs that I deliver include a basic correction. On request, I'm happy to provide a duplicate set of globally adjusted black and white photos.
Correction of photographs is included with all coverage.
Retouching
Although the aesthetics of virtually every photograph can be improved with retouching, I tend to lean toward a "less is more" philosophy when it comes to altering the appearance of my subjects.
When retouching album photographs or images that will be printed as fine art, I endeavor to provide the best, most natural retouching possible for the primary celebrants. For albums or fine art prints, retouching is also performed on wedding party members—but to a lesser extent than the primary celebrants.
However, when the image in question is a "hero" image, greater care is given to wedding party members than might be typical otherwise.
To a lesser extent than wedding party members, retouching is performed on immediate family members. Immediately family members typically include parents, grandparents, and guests wearing a corsage or boutonniere.
In most cases, other guests receive little retouching attention except when those guests are prominently featured in photos larger than 60 square inches.
It's important to note that artistic judgments are always balanced with the level of difficulty in relation to each concern. In other words, when addressing atypical, extraordinary, or time-consuming concerns, additional retouching fees may apply to specific client-requested adjustments.
Retouching of photographs is an additional service and fees may apply.
Description
The sections below detail common considerations that are typically employed when retouching an album photograph or fine art print. Please note that these lists of retouching considerations are provided for informational purposes only and should not be considered a guarantee of service.
General
Highlight details are recovered. Examples include the bride's dress, groom's shirt, and light-colored flowers.
Overly bright areas of the image are darkened to make them consistent with the rest of image. Examples might include bright flowers or leaves that are not central to the subject in the photograph.
Shadow details are enhanced. Examples include the groom's apparel and background objects or subjects. A specific example of background lightening would be image areas that include guests in the near background—like you might see in a first dance photograph.
Overall image color is fine-tuned for optimal accuracy.
Noise is reduced when applicable. Image noise is common most often appears when photographs are captured in low-light situations.
Images positioned on the same album spread are color matched.
Sensor dust spots are removed.
Skin
Skin blemishes may be lightened or removed. This includes small moles, pimples, dry skin flakes, sun damage, minor scarring, discoloration, large pores, and small groups of freckles.
Prominent birthmarks, scars, or moles are not removed or reduced in prominence.
Unintentional shine or highlights on nose, cheek, and forehead areas may be reduced or removed.
Wrinkles may be lightened but are not removed. Wrinkle retouching is typically more aggressive on photographs of female subjects.
Bags under the eyes may be lightened.
Prominent veins may be lightened.
Nostrils and lips may be selectively sharpened.
Eyes
Eyelashes and pupils may be selectively sharpened.
Iris color and contrast may be enhanced.
Eyes may be whitened and brightened.
Prominent blood vessels may be lightened or removed.
Red-eye caused by camera flash may be removed.
Visible glare in the glasses of a primary subject may be reduced.
Eyes may be swapped if a primary subject's eyes are inadvertently closed.
Hair
Scalp areas visible at the hair part may be darkened.
Scalp areas slightly visible due to male pattern baldness may be darkened.
Errant nose, ear, or facial hairs may be removed.
Minor flyway hairs may be removed.
Baby hair on a bride's neck or sideburns may be removed.
Buildings, Furniture & Urban Landscapes
Distracting ground features like leaves, trash, concrete stains, and similar elements are removed when simply accomplished.
Prominent discolorations on building walls are removed when simply accomplished..
Vertical distortion in architecture is reduced.
Minor distracting elements are removed. Examples might include fire extinguishers, light fixtures, speakers, exit signs, and distant objects like automobiles and cranes when simply accomplished.
Advanced Retouching Examples
Additional charges beyond standard retouching fees apply for these complicated changes.
Double chins may be reduced or removed.
Larger arms may be reduced.
Discolored teeth are whitened.
Damaged cuticles are repaired in extreme closeups featuring hands.
adjusting the size or shape of faces, eyes, noses, lips, cheeks, and ears
lightening or darkening skin color
changing eye or hair color
reshaping eyebrows, moustaches, or beards
reduction or removal of facial hair stubble due to typical growth between shaves
digital hair replacement due to male pattern baldness or alopecia
removing individuals from photographs
adding individuals to photographs
revising apparel problems due to a wardrobe malfunction
major reconstruction or removal of hair
significant restructuring of a body shape
skin smoothing
adding digital makeup
removing cellulite
Distracting objects behind a bride or groom's head may be removed. Examples include poles, wires, and tree branches.