Wedding Photographer Differentiators
Here are some compelling reasons why you should hire me as your wedding photographer.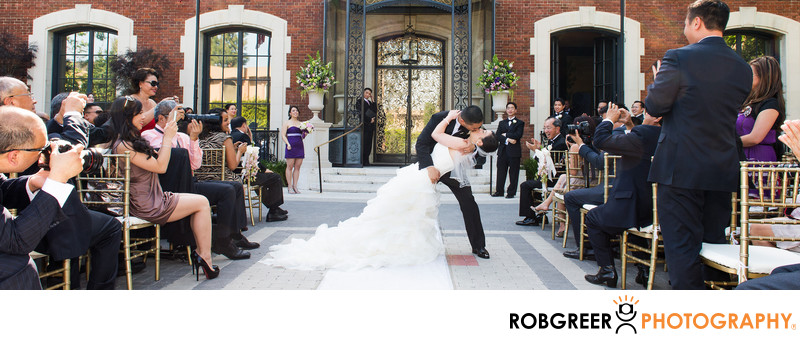 My Promise to You
When you hire me as your wedding photographer, I promise to ...
make you both look amazing
capture candid pictures that make you feel
photograph the small moments that together tell your story
help you look natural in photos
exceed your expectations
show up excited and early
delight you and your guests
provide help when you need it
be your worthy representative
always act in your best interests
be respectful to your friends and family
provide an excellent value for your investment
never say things like dope, squad goals, adulting, turnt, or on fleek.
Simply said, you'll love what I do for you. But that's not all. I do more. Always. Here are some other reasons that cover why you should hire me. Comparing apples-to-apples is important on supermarket produce aisles and in wedding photography.
Calm
Weddings don't always go as planned. Everything can change in an instant. When that happens, I project patience—and that helps keep moods calm. My positive mindset moves the day forward and helps us all find solutions to any wedding-day speed bumps. This helps you enjoy your wedding in ways you've never dreamed possible.
The first step is to help you to develop an easy photography schedule. Nobody wants to rush from place to place or feel pressure on their wedding day. Helping you develop a comfortable and productive schedule makes accomplishing everything easier and helps us all avoid the unexpected.
Although I'll actively manage potentially stressful situations, if something stressful does end up on your radar, I look for ways to effect positive change and address the issue—even if that issue isn't directly related to your photography. That's because my number one priority is to help ensure your happiness. To our mutual benefit, if you're happy, you'll look great in photos.
In some cases, you might feel event-planning stress or a family member might shift your mood.
In those mildly stressful situations, pranayama (prāṇāyāma) sometimes works wonders. This regulated breathing immediately reduces stress and improves thought clarity. I'll lead you in this brief exercise if I think it will benefit your mood.
In more dramatic examples of high-stress happenings, I'll take an active role in finding the best possible solution. As always, ensuring your happiness and the happiness of your guests is my goal.
I was exposed to stressful life-and-death situations in the military. Those experiences have helped me conquer stress. And I'll use those tools to help you through unexpected wedding-day situations.
Regardless of what stress might present itself, always remember that the only truly important thing on your wedding day is that you stand with the person you love in front of your family and friends and say, "I do!" Everything else is a bonus.
Consistent
Consistency is as important as creativity—at least when it comes to wedding photography. I'd even argue that being named a consistent wedding photographer is a greater compliment than being a creative wedding photographer—because it's harder to be consistent than it is to be creative.
Creativity follows inspiration. But as a photographer, finding inspiration every minute of every wedding isn't possible. And that's when consistency matters. I excel because I deliver exceptional results week after week—at wedding after wedding—for every minute of the day from the time I arrive until the time I leave.
From getting ready photographs, to wedding party pictures, to couple's portraits, to the ceremony documentation, to family portraits, to your reception, no one part of your wedding day deserves less photographic attention or skill than another part.
To achieve that consistency, I've mastered a broad range of photography skills, most notably the ability to create great images under challenging conditions. Those challenging conditions may be subject, location, or lighting related. To meet those challenges, my deep experience over 15+ years makes me uniquely qualified to create great photos.
It's remarkably hard to be consistent. And it's hard for you to judge consistency without examples. With that in mind, I've shared thousands of photographs on my website allowing you to judge that consistency for yourself. Because repeatability matters.
Creative
Creativity transcends traditional patterns. The result is photography that's both good and unique. As your photographer, I embrace creativity ensuring that I capture remarkable and unique event imagery.
Inspiration is creativity fuel. But I don't wait for inspiration. I seek it. If I waited for inspiration, creativity might never strike. Or it might arrive when it's no longer needed.
The first step is discovering what matters most. I'll ask you what you want from your photography. And when you share that information, I actively listen—seeking deeper meanings in your words. Later, when I'm creating your photographs, I'll think about what you've shared and what I would want if I were you. And then I'll deliver those photographs.
Expanding that idea further, I create one or more personal assignments before every wedding—assignments that stretch me creatively. Examples might include a simple posed portrait celebrating your personal sense of humor or something more difficult like creatively highlighting the connection between you and your parents.
When I'm behind my camera and making photographs, my attention is singular. I ignore external distractions and focus on creating an amazing photograph—one photo at a time.
Outside of your wedding day, I seek innovative ideas through art and photography. I'll browse, study, and contemplate. I visit museums, monitor social media, create vision boards, and judge photography competitions.
My creativity is also developed and honed through professional development. I attend conferences throughout the year where I study under international contemporaries—each one at the top of their specialization.
And I'm always open to creative suggestions. Whether that suggestion comes from you, my second photographer, another photographer, or a bystander, I never dismiss ideas out of hand.
I'm always pushing my work to greater heights. My goal is to deliver work that is better than the work I delivered last week. And most importantly, I'm not afraid to fail–although I'll never fail you.
Diplomatic
Weddings provide a unique cultural mix of friends, family, strangers, and vendors. And each person has unique needs and expectations. To successfully interact with everyone, I call on my skills as a careful diplomat. I strive to treat everyone with professional respect and courtesy.
Through my diplomacy, I'll help ensure that everyone is happy and content on your wedding day–at least where my photography is concerned. This is managed by understanding the feelings, ideas, beliefs, and opinions of others.
I most commonly leverage attentive listening, empathy, rapport, respect, and politeness. I'm also encouraging and gently assertive when needed. Specifically, I'm always supportive and I never criticize—even in jest.
I also maintain a friendly and cheerful demeanor under all circumstances. My demeanor not only influences your emotions, but your wedding photographer also reflects on you personally.
Finally, I'm a likable, approachable guy—particularly when I'm behind a camera. I'm engaging, forthright, courteous, witty, and a little bit irreverent.
Equipped
I'll photograph your event with the best camera equipment available.
My primary wedding photography equipment includes two camera bodies on my person, two professional lenses, and two flashes. I also have a third camera that serves as a backup to my two primary camera bodies, four backup lenses, three backup flashes, and a host of other lighting gear.
I invest heavily in my photography equipment. I'll arrive at your wedding with $25,000+ in camera equipment. This equipment allows me to create amazing photographs in challenging lighting conditions—conditions where lesser cameras and lenses struggle to keep up.
Most importantly, my deep wedding-photography experience means that I know how to use my equipment to the best effect.
Ethical
I believe in good conduct in the rightness and wrongness of actions. I strive to be trustful without being foolish and will meet my obligations without complaint—regardless of circumstances. It's important that I always do the right thing.
I'll provide you with clear information and documentation that outlines our mutual responsibilities and I'll follow that to the letter. I'm a well-known rule-follower.
Experienced
I've photographed 300+ weddings since 2004. And over the years I've worked at hundreds of venues, in challenging lighting situations, and under drastically different weather conditions while solving countless wedding-day emergencies.
One of my superpowers is that I'll manage a wide range of highly stressful, rapidly changing situations on your wedding day and still create incredible photographs. I'll also help you look natural in photos and feel great about being photographed. You don't need to know how or where to stand when being photographed. It's my job to help you look and feel amazing. I'll make posing easy and painless.
As an experienced camera operator, I'll create 100,000+ photographs each year. And with 2,000,000+ photos created during my career, my cameras and lighting equipment have become extensions of my body.
I no longer consciously think about camera adjustments or lighting situations. I view a scene and adjust my equipment automatically. This means that I'll capture rapidly evolving moments as they happen. Without those skills born of experience, your most important wedding details might otherwise be missed—moments that can't be recreated.
My photography skills are most clearly evidenced in my wedding photography portfolio.
Insured
I carry more insurance than most photographers. My insurance coverage includes $1M general business liability, $100k equipment insurance, and professional liability insurance also known as errors and omissions. I also carry a $1M umbrella policy.
On request and at no charge to you, I'm happy to provide your venues with certificates of insurance that document my extensive coverage.
The Hartford provides my business liability insurance which means that you're covered in situations that may not be covered by personal liability policies purchased by some photographers through their traditional insurance companies.
If the unthinkable happens, I want to be prepared. I want you covered. That means peace of mind for both me and you.
Organized
I'm a detail-oriented pre-planner who uses time-tested systems to help you anticipate, organize, and prepare for your wedding. If you've poked around my website, you've already figured that out. Nobody likes unfortunate surprises or disappointment. Considering every detail means that you'll never face the unexpected.
We'll have planned meetings and spontaneous communications both in person and via Skype, email, phone, and text to make sure you're always informed about what happens next. The organization checklist I've developed will blow your mind.
I'll help you prepare your schedule, your family photo list, your backup plans, your photographic mood board, and hundreds of other details. And if you're up for it, we'll also brainstorm creative and unique photos ideas that capture your passions and personalities. Through it all I'll carefully explain the pros and cons of every decision, working as your guide when you need one and your cheerleader when you don't.
Plans become less important on your wedding day, but planning is always essential. Careful planning before your event gives us room to be flexible, adaptable, and spontaneous so you can have a wonderful carefree time and get married.
Prepared
When you hire me, your wedding becomes the most important date on my calendar. I'm solely focused on documenting your event and creating beautiful photos of you and your guests.
Benjamin Franklin is said to have written, "By failing to prepare, you are preparing to fail." Although Franklin didn't really create that saying, the philosophy behind it is sound.
Preparedness includes precautions that anticipate potential issues and mitigate negative outcomes. I plan for the unexpected and am typically overprepared.
I begin preparing weeks before your wedding. Preparation reduces stress and helps ensure success.
To prepare, I focus on planning, work closely with other vendors, educate myself, educate you, and ensure that we have a PLAN B for everything related to wedding-day coverage.
During our final preparation meeting, we'll review your photography-related wedding-day details. This means that we'll confirm your schedule, discuss your family photos, and we'll talk through everything. You'll know what to expect.
To make sure I'm in peak form, I never schedule personal or professional activities that might be physically or mentally taxing the day before your event. This means that I only accept one wedding each weekend.
Whenever possible, I also avoid crowds the week before your event knowing that catching a cold can affect my performance at your wedding. And that helps keep your honeymoon sniffle-free too.
If I'm traveling, I'll always return two days before your wedding avoiding unexpected travel interruptions. I'll never let airport delays impact your photography.
The day before your wedding, I make sure my batteries are charged, double-check my equipment, lay out my clothing, and go to bed early. And I won't eat at new restaurants or choose adventurous food the day before—or drink alcohol.
On your wedding morning, I'll avoid social media, breaking news, and all other potential negativity. Instead, I'll relax with my favorite music and books, framing my perspective with positivity.
These preparations may seem over-the-top, but I recognize your financial investment and the trust you've placed in me. I'll do everything I possible to make sure you have amazing wedding-day photos.
Responsive
Few things are more frustrating than contacting a business and then waiting for a reply. With my studio, you'll never feel that frustration. I'm incredibly responsive and connected.
I'm reachable via email, phone, Skype, or text and respond to messages quickly. I value your time. If I'm asleep, captured by gnomes, or working behind my camera, I'll get back to you in a few hours. Otherwise, I'll respond immediately—often in just a few minutes.
My studio is open 7 days a week and I commonly respond outside official business hours. My communication strategy includes immediate availability, active listening, and detailed responses.
I know that if I treat you like my most important client, you'll be my most important client. Let's test it out. Contact me today!
Reviewed
I've been blessed with 1000+ 5-star reviews on every top review website including Yelp, Google, WeddingWire, and The Knot. Those reviews include authentic details and specifics that accurately and truthfully reflect real experiences.
Since most people never leave reviews, the sheer number of those overwhelmingly positive comments reflect my impeccable customer service and commitment to delivering amazing photographs.
Whether you consider reviews as differentiators or important deciding factors, that concrete feedback from real clients should help you feel better about choosing me as your wedding photographer—especially when you're investing so much.